About the Woodford Group
Woodford Car Hire is South Africa's largest independent car hire company, with a national footprint at all major airports and centres and a fleet of over 1500 vehicles across three core divisions.
Woodford aims to provide innovation, value, and service excellence to its public, private and commercial customers by offering the widest range of vehicles at the most competitive rates.
After 25 years, Woodford Car Hire and the Woodford Group remains a family-owned company, ensuring that there's a personal touch to our service and a commitment to growing its loyal base of clientele.
Woodford Car Hire is BEE compliant and has strong relationships with the tourism industry, government divisions and the Airports Company of South Africa (ACSA).
What makes Woodford Different?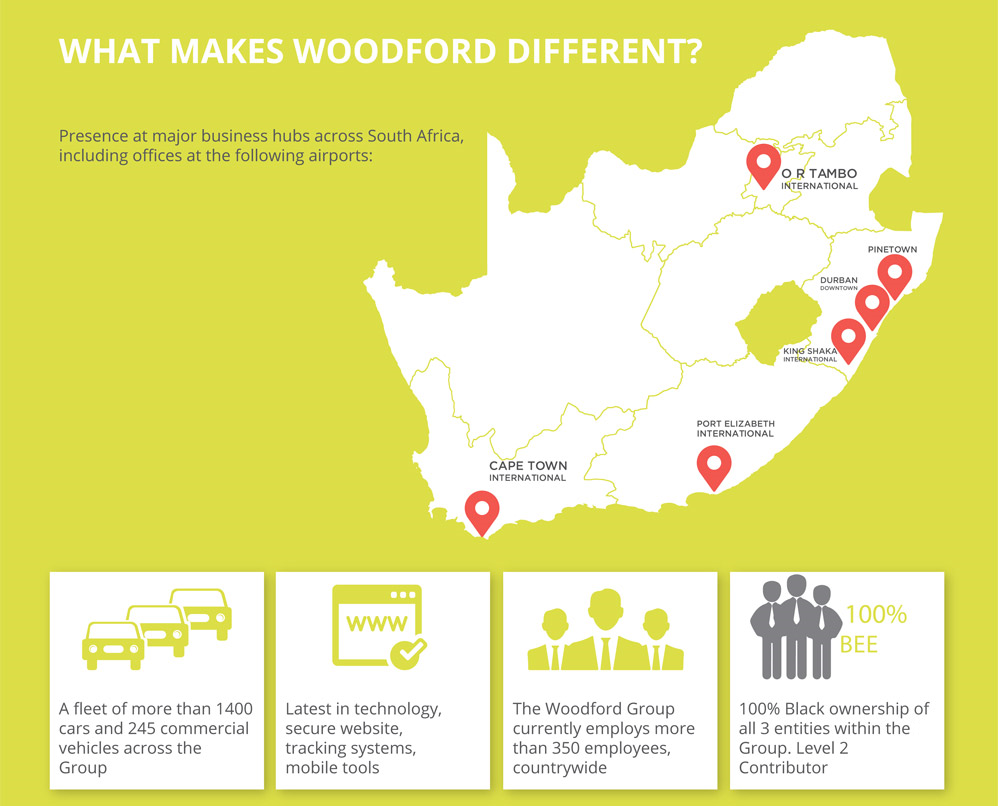 The Woodford Group is a homegrown company that has never been afraid to venture abroad and explore the use of innovative practices, tools and technologies. That means that as a local independent, Woodford is more in touch than anyone in our industry. Woodford offers all the services of a multinational car rental agency, but the personal touch of a family-owned business that understands the needs of the market, and builds an offering around them.