Johannesburg OR Tambo Car Hire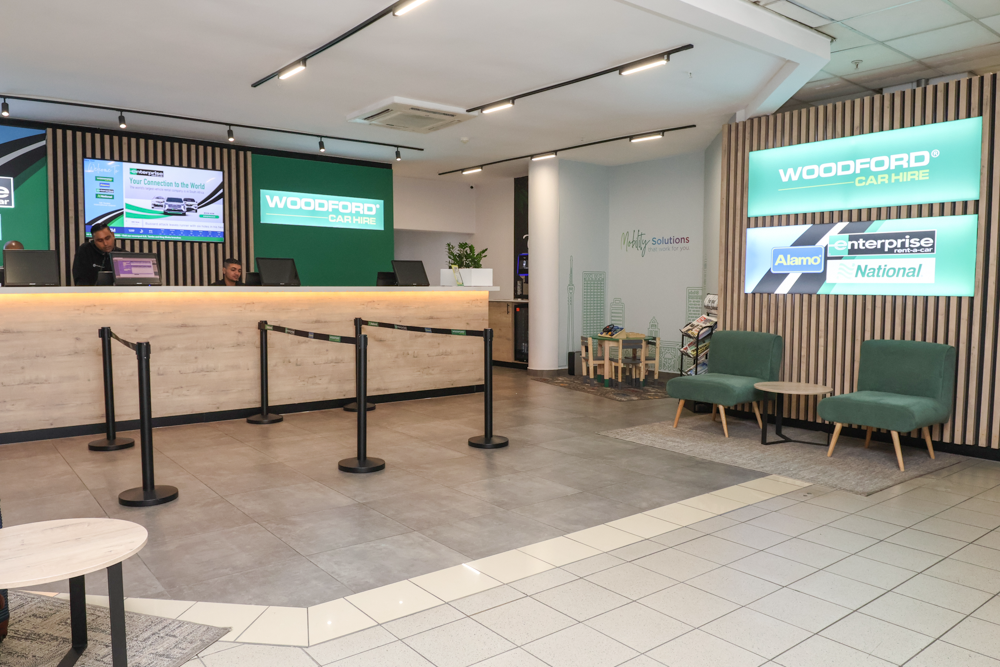 Book Now
Welcome to Woodford Car Hire O R Tambo International Airport - your adventure in one of the most dynamic and diverse cities in Africa starts here!
Enjoy the freedom of being on the road when you book a rental with our range of versatile vehicles. Our friendly and knowledgeable staff is also on hand to make sure your experience is seamless.
Visit our newly revamped branch and enjoy our hassle-free pick-up process, accompanied by the assistance of our friendly staff.
Search At Johannesburg - OR Tambo Airport
OR Tambo International in Kempton Park, Ekurhuleni – on the outskirts of Johannesburg, Pretoria, Midrand and Gauteng – is Africa's busiest airport. Woodford Car Hire is situated conveniently within the airport and is always on hand to welcome tourists and visitors to Johannesburg.
Hours: 5am-11pm 7 Days a week
Monthly Car Rentals in Johannesburg - OR Tambo Airport
If you are planning on a long term stay and want to take advantage of discount rates for longer term rentals, we offer affordable monthly car hire options on a wide range of the most popular and reliable vehicles.
View Long-Term Rates
Locations Served By Johannesburg - OR Tambo Airport
Johannesburg - OR Tambo Airport is the primary car rental branch for the following towns, suburbs and areas: