Johannesburg OR Tambo Car Hire
Car Rental Terminal
OR Tambo International Airport
Johannesburg, South Africa
Send Us a Message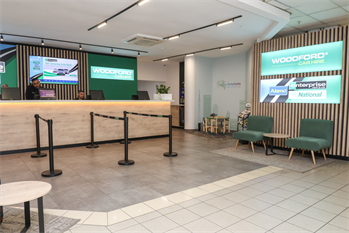 OR Tambo International in Kempton Park, Ekurhuleni – on the outskirts of Johannesburg, Pretoria, Midrand and Gauteng – is Africa's busiest airport. Woodford Car Hire is situated conveniently within the airport and is always on hand to welcome tourists and visitors to Johannesburg.
Hours: 5am-11pm 7 Days a week
Monthly Car Rentals in Johannesburg (OR Tambo Airport)
If you are planning on a long term stay and want to take advantage of discount rates for longer term rentals, we offer affordable monthly car hire options on a wide range of the most popular and reliable vehicles.
View Long-Term Rates
Locations Served By Johannesburg (OR Tambo Airport)
Johannesburg (OR Tambo Airport) is the primary car rental branch for the following towns, suburbs and areas: