4x4 Double Cab Rental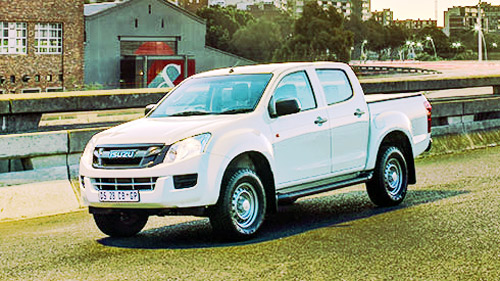 View our fleet of 4x4 double cab rentals online. We are located at all the major city airports in South Africa, Johannesburg, Cape Town, Durban, Port Elizabeth and Bloemfontein

South Africa is such a beautiful and vast country that offers exciting holiday alternatives in the wilderness. If you are planning to go offroad this holiday and see South Africa at its best, make sure you are not caught red faced and stuck in the mud, and get a safe and reliable 4x4 Double Cab Rental.

We offer the Toyota Hilux 4x4 and the Nissan 4x4, both double cab for extra seating and if you wish we can offer the hire of a secure lockable canopy. You can view our fleet of 4x4 double cab rentals online. We are conveniently located at all the major city airports in South Africa, including Johannesburg, Cape Town, Durban, Port Elizabeth and Bloemfontein.

Why not get an online quote now and see just how affordable our 4x4 Double Cab Rentals are? Its convenient, its easy and theres no obligation. Simply fill in your requirements on the left hand side and voila, theres your quote.