Cape Town car hire: the best choice of transport for vineyard meanderings
Cape Town car hire: the best choice of transport for vineyard meanderings
Cape Town car hire is the way to go for a fantastic holiday in the Capewith its local
wine routes and sampling spots for some of the finest wines in the country.Cape Town car hire is the way to go for a fantastic holiday in the Capewith its local
wine routes and sampling spots for some of the finest wines in the country.Cape Town car hire is the way to go for a fantastic holiday in the Capewith its local
wine routes and sampling spots for some of the finest wines in the country.<
Cape Town car hire: the best choice of transport for vineyard meanderings
Cape Town car hire is the way to go for a fantastic holiday in the Cape. A tour of Cape Town would be incomplete without meandering along the local wine routes and sampling some of the finest wines in the country. There's a bunch of vineyards in the greater city area, and the best way to get around to your choice of cellars is by car. Forget route-bound tour buses and expensive cabs; rent a car for the freedom to plan your own Cape Town wine experience.
Cape Town car hire: perfect for the Constantia Wine Route
The wine estates along the Constantia Wine Route make up one of the oldest viticulture areas in the Cape. Vineyards have been cultivated in Constantia since the late 1600s when Simon van der Stel first fell in love with the land. The picturesque valley is steeped in history and home to several premium wine producing cellars. Cape Town car hire is ideal for a relaxed day (or a few) of wine tasting and exploring in picturesque Constantia.
Groot Constantia
The enchanting Groot Constantia Estate is the original home of wine farming in the Cape. History reveals that Groot Constantia was established as a vineyard in 1685. Over 300 years later it is still producing sought-after, award winning wines. Cellar tours happen every day, on the hour from 10am to 4pm.
Other attractions:
Simon's Restaurant (band night on Friday nights and a jazz band on Sunday afternoons from 4:30pm)
Jonkershuis Restaurant (with views of False Bay, overseen by chef Laurence Burgess)
Vineyard picnics (arrange with Groot Constantia at least 24 hours in advance)
Klein Constantia
Klein Constantia is rich in heritage and famed for its "Vin de Constance". The Jooste family who own and run the vineyard have been involved in the South African wine industry for four generations. The estate produces Sauvignon Blanc, Chardonnay, Cabernet Sauvignon, Marlbrook, and Vin de Constance, a recreation of the celebrated, historical "Constantia".
Buitenverwachting
Buitenverwachting (which means "beyond expectations") is one of the oldest and most established wineries in the Cape. It offers an excellent selection of wines and beautiful views.
Other attractions:
Buitenverwachting Restaurant (one of the Cape's finest restaurants)
Picnic in the gardens (picnics are made up on-site and must be pre-booked)
Constantia Uitsig
A definite must-visit is Constantia Uitsig-a long established, respected and popular vineyard which produces several award winning wines. This stunning vineyard offers ample room to stay over and a selection of fine restaurants for the most discerning of palates.
Other attractions:
Constantia Uitsig Hotel (16 garden rooms)
Constantia Uitsig Spa (treatments and therapies)
La Colombe Restaurant (internationally recognised restaurant overseen by chef Luke Dale-Roberts)
Constantia Uitsig Restaurant
The River Café
The Wine Shop
Steenberg Wines
The Steenberg estate produces premium quality wines; both white and red. It is one of the only vineyards in the Cape to cultivate the Italian red wine: "Nebbiolo". The cellar is state-of-the-art and tours take place twice a day.
Steenberg's beautifully restored old farmhouse and out-buildings have been declared a national monument. The main gable is the only one of its kind left in the Cape Peninsula. These historic buildings have been incorporated into Steenberg's own 24 suite hotel.
Other attractions:
The on-site restaurant, Catharina's, offers wonderful views of False Bay, the Steenberg mountains and the vineyards.
An added bonus is the championship 18 hole golf course, developed in keeping with the local ecology.
Eagles Nest
Eagles Nest specialises in production of two red wines; a shiraz and a merlot, and is the steepest commercially farmed land in the Cape. Vineyards are grown from 150m-400m above sea level. Visits are by appointment only.
If you want to enjoy the magnificent vistas and vino of Constantia and its wineries, let Cape Town car hire hand you the keys to an affordable and independent holiday.

Woodford's Flash Car Hire options are not to be missed - visit Woodford Car Hire and bookmark this page to never miss a Flash Sale!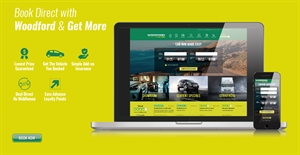 Why Car Rental with Woodford makes sense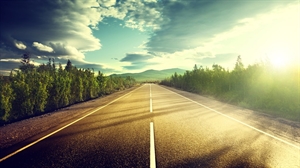 Top Road Trip Destinations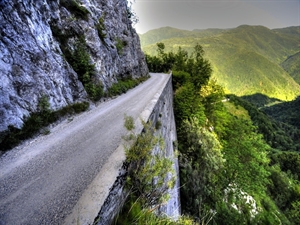 Top 10 Dangerous Roads in South Africa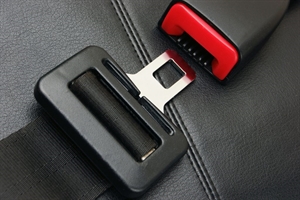 Safest Rental Cars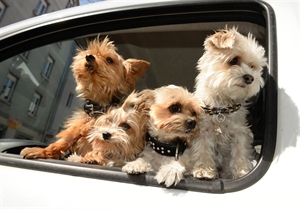 Are Rental Cars Pet-Friendly?