In Durban for two weeks? Then renting a car is a must. Take a leisurely drive along Durban's coastline from Umhlanga to Wild Coast. Stay at relaxing beach destinations and explore the natural scenery of the coast.
The ideal rental car for a coastal road trip? SUV's are ideal for all the bags and beach gear. Rent the Toyota Fortuner or Hyundai Tucson. SUV's are great for family trips. Our SUV's are designed for comfort and pack a mean punch on the road over long distances.
First stop, Umhlanga.
Stay at one of Umhlanga's top beach hotels and take a walk along the promenade. You can see the coastline stretch from South Beach all the way to Ballito. Our advice? Relax into your holiday for the first few days with daily walks on the beach and building sandcastles with the kids.
The warm Indian Ocean is a sight to behold but be warned, the waves are pretty rough and only the strongest of swimmers should venture into its depths. Dip your toes into the surf and save the swimming for Ushaka Beach, one of Durban's calmer spots for the kids to swim.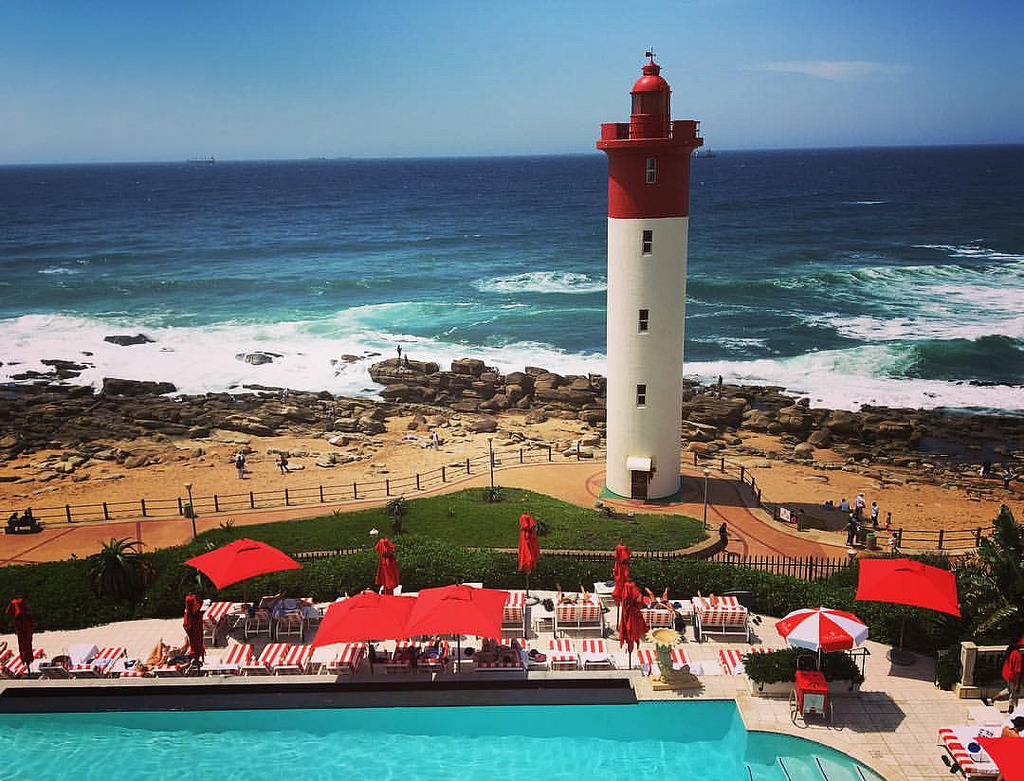 You have the lay of the land with your rental SUV. Umhlanga has so much to offer for tourists wanting to get off the beaten track whilst still being connected to the hustle and bustle of city life.
Gateway Theatre of Shopping is close by, offering great restaurants, movies, kids' rides and the Gateway Wave House - where you can enjoy water rides and see the skateboard park.
In Umhlanga itself, along Chartwell Drive, you will see an avenue of restaurants serving breakfast, lunch and dinner. You'll love the vibe when you indulge in this charming beach suburb.
Great Day trips from Umhlanga, along the coast, include Umdloti and Ballito, or of course Durban's North and South Beach on the main Golden Mile, right next to the Moses Mabhida Stadium. Plot a course for a day at the beach!
Second stop, Oribi Gorge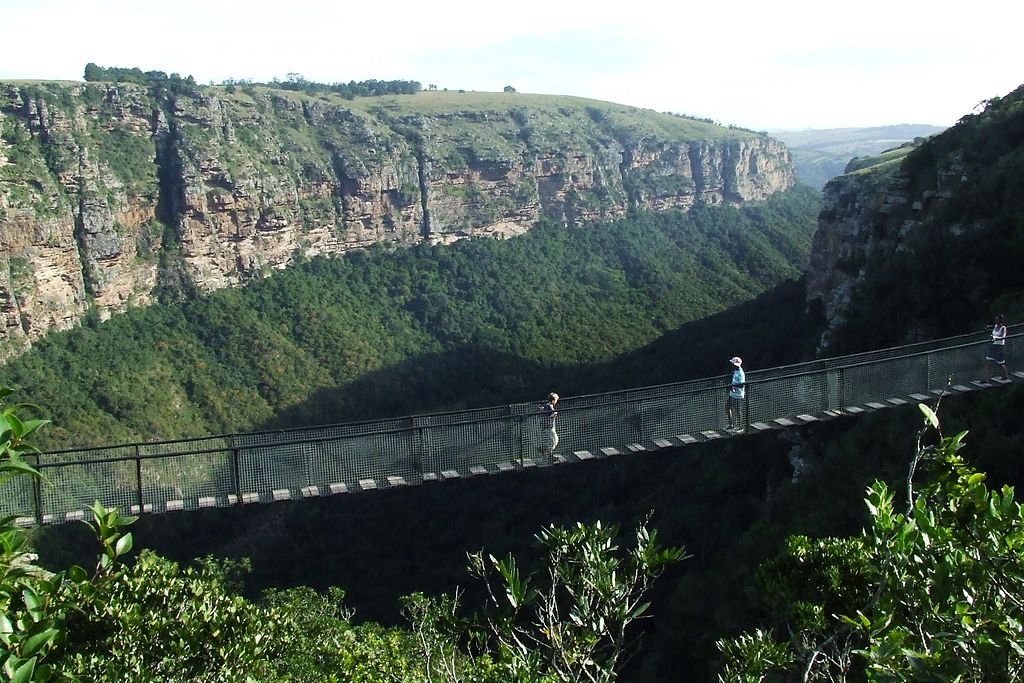 Just 2 hours from Umhlanga, sits a jewel hidden in the leafy foliage of the south coast, Oribi Gorge. Take the N2 South from Umhlanga, pass the old Durban Airport, Amanzimtoti and Galleria Shopping Mall, then travel inland for a spell to arrive at Oribi Gorge. This natural gorge has become a favourite destination for tourists.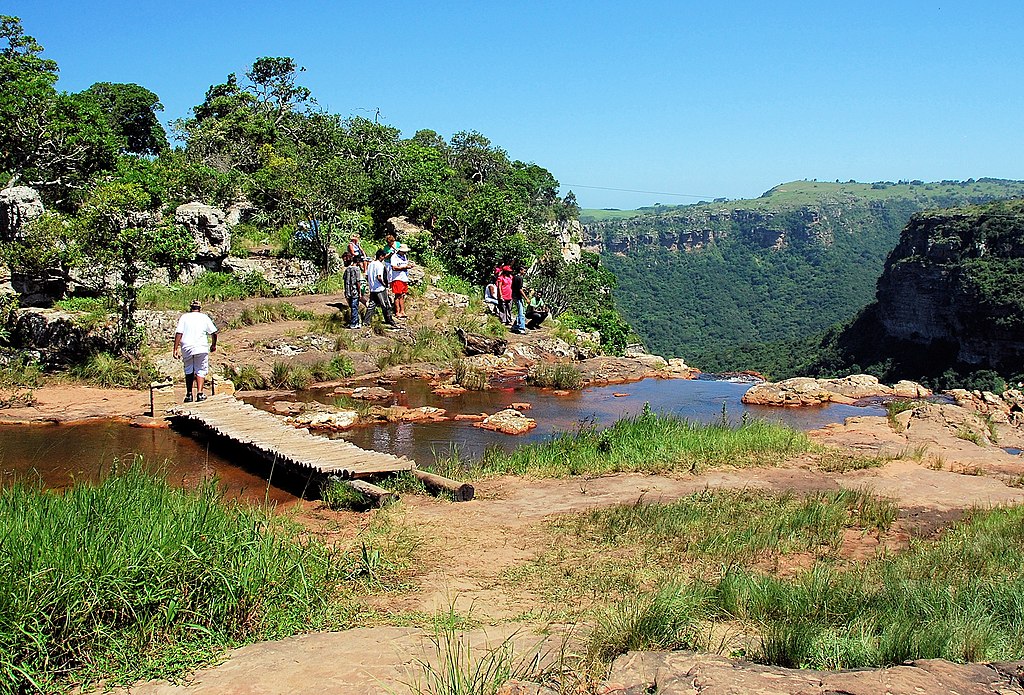 On the way, there are so many places to stop and enjoy the view, and the food! The waffle house at Ramsgate has become a tradition for locals to stop at on their way through the south coast.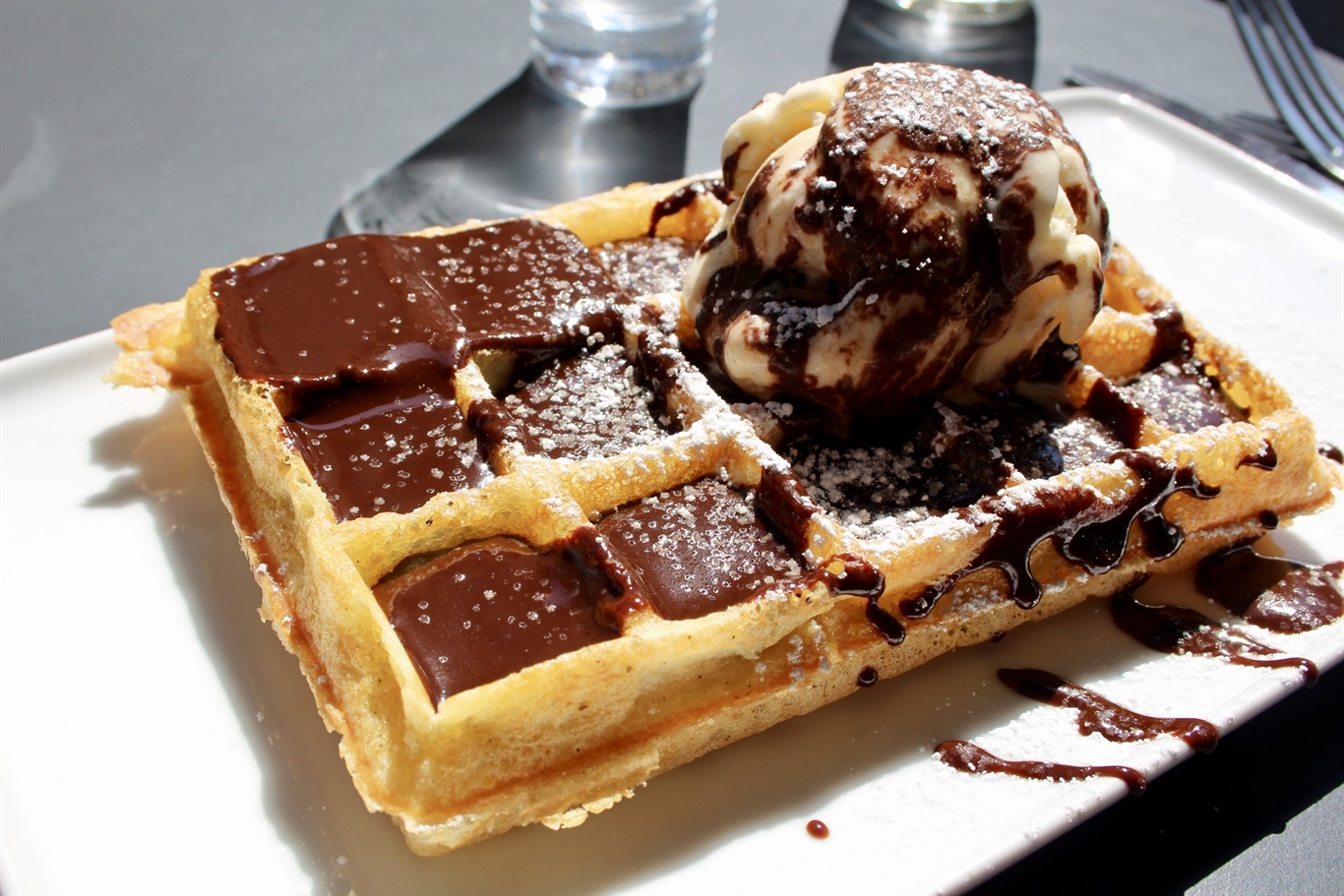 Oribi Gorge is 400m deep, 5km wide, and is home to a host of adventure activities. Tourists can enjoy walking across the 85m suspension bridge, hiking along trails on the gorge, swing on the highest gorge swing in the world and white water river raft along the river below. Oh, and before we forget, there's also abseiling and a legendary foefi slide across the gorge!
With so much fun to be had, you won't want to leave!
Third stop, Wild Coast
Just an hour's drive from Oribi Gorge, is Wild Coast. Families come to stay at the Wild Coast Sun or in relaxing bed and breakfasts or time shares in Margate or Port Shepstone.
Things to do? There's plenty! Coffee Bay, Hole in the Wall, hiking cliffs and general beach relaxing.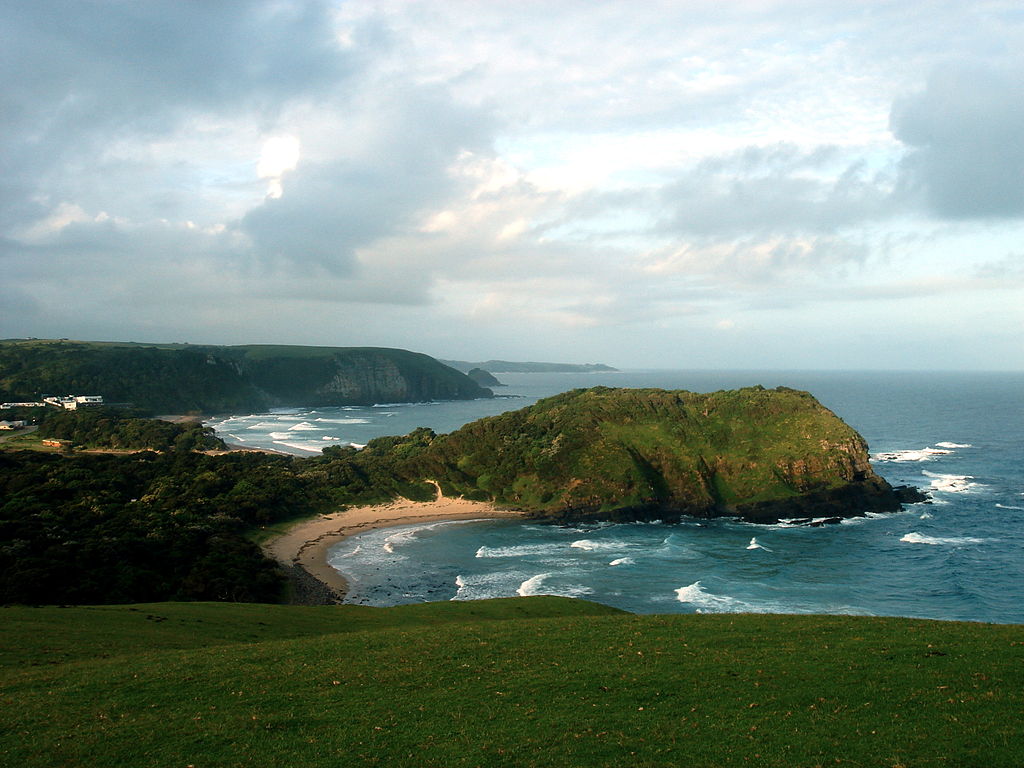 Coffee bay is a charming town where you can truly relax. Many locals in town are rumoured to be tourists who loved the lifestyle so much they made Coffee Bay their home.
Drive your SUV rental along the rugged gravel roads of the Coffee Bay cliffs to see Hole in the Wall. This is a natural wonder which delights all who see it. Over the years, the force of the waves eroded a hole in the natural cliff. The sound of the waves at this spot creates a roaring sound which can be heard from far distances. The local Xhosa people call this spot "iziKhaleni" which means the "place of sound".
There are quite a few tour guides in Coffee Bay who can arrange for trips to the Hole in the Wall, 1-2 day hikes along the cliffs and tours to nearby Xhosa villages.
Fourth Stop, Mthatha
Did you know the Wild Coast area was home to Nelson Mandela? Mandela was born in the village of Qunu, just a 30min drive from Mthatha.
You can take the N2 towards Mthatha for a day trip to see Nelson Mandela Museum, a small museum constructed in conjunction with the Department of Arts and Culture and donations and input from the Ford Foundation and Michigan State University.
The museum is small but unique, it houses many of the gifts Mandela received from dignitaries around the world and has intriguing exhibitions such as letters written to Mandela from children upon his release. Mandela was instrumental in setting this museum up and opening it to the public to honour his birth land. Admission is free so grab your car and get moving!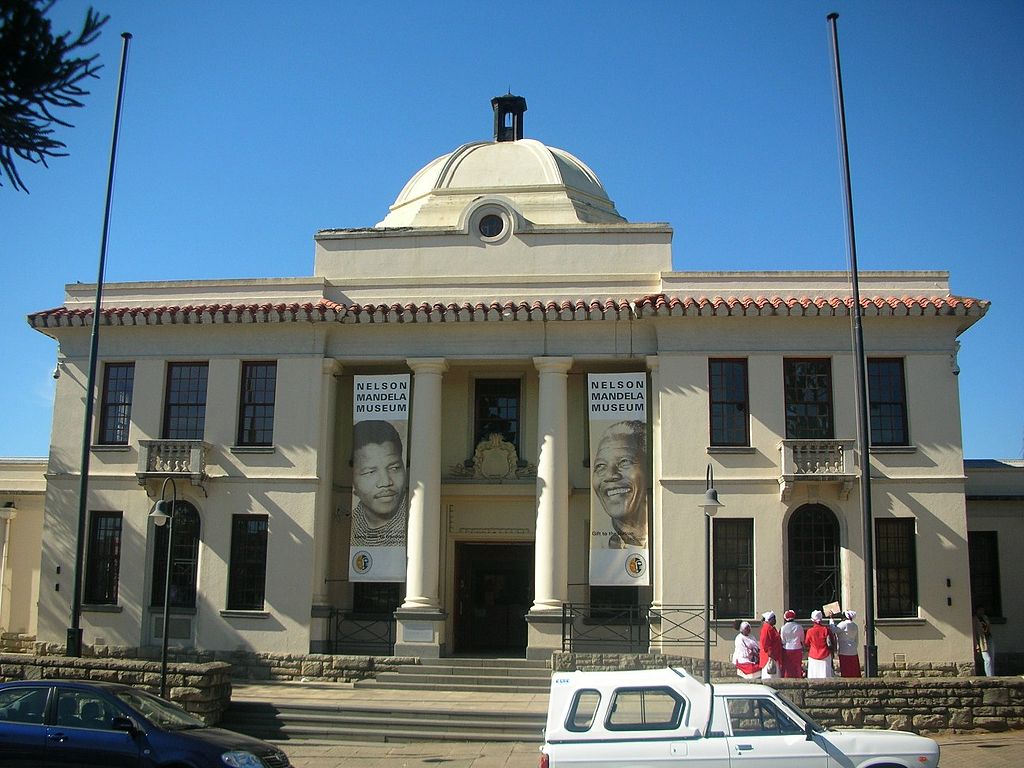 Fifth Stop, Hluleka Nature Reserve
Hluleka Nature Reserve is so close, you may just want to stay there for a few days and make it your base. Just 2 hours from Mthatha, and 1.5 hours from coffee bay going back towards Durban, Hluleka offers the world in one beautiful setting.
Stay in chalets surrounded by forests on this 772ha nature reserve overlooking the majestic Wild Coast.
In the reserve there are zebra, wildebeest and buck. And, as you walk along the beach, you might even catch the tracks of an otter.
With picturesque pathways and game drives a plenty, you will feel as if you've discovered a well kept secret hidden in this untouched landscape.
The Road Back Home
You will be hard pressed to leave this beautiful area. Say your fond goodbyes and hit the road. From Hluleka to Durban it is a cool, calm 7 hour drive on the N2 going north. Break it up by leaving early and grabbing lunch on the road. Aim to hit Port Edward or Margate by lunch and get your appetite going with some of the Wild Coast's delicious seafood.
It is a fun day on the road with coastal scenery passing by and stretches of open grassland and glimpses of animals to keep you busy.
Enjoy your two week adventure on Durban's coast. Make it a trip to remember!