Johannesburg to the Drakensberg: 5 Top Mountain Resorts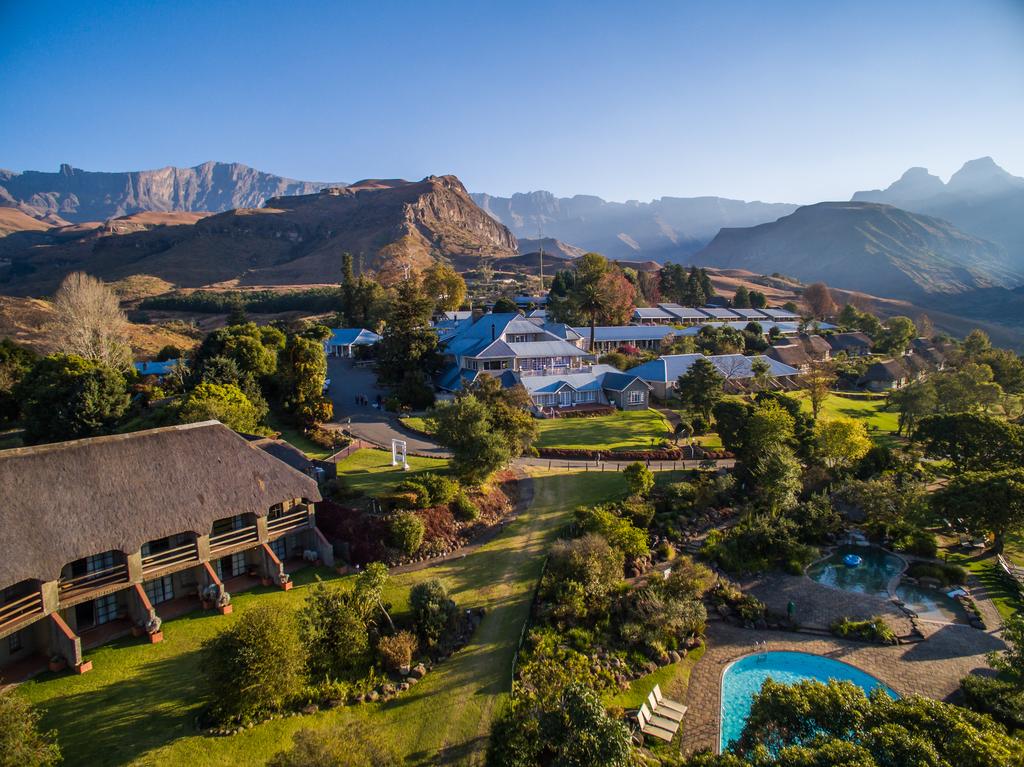 Johannesburg to the Drakensberg: 5 Top Mountain Resorts
Journey into tranquility. The Drakensberg is known for its peaceful, charming, mountain escapes. Each resort has its own set of hikes and nature trails, as well as experienced guides to show you the safest route to the peak.
All year round, families and couples make the pleasant 4 hour drive from Johannesburg. Why not make it your first point of call when you land at O.R. Tambo?
Choose from a range of resorts that all offer top class accommodation and facilities.
Drakensberg Sun Resort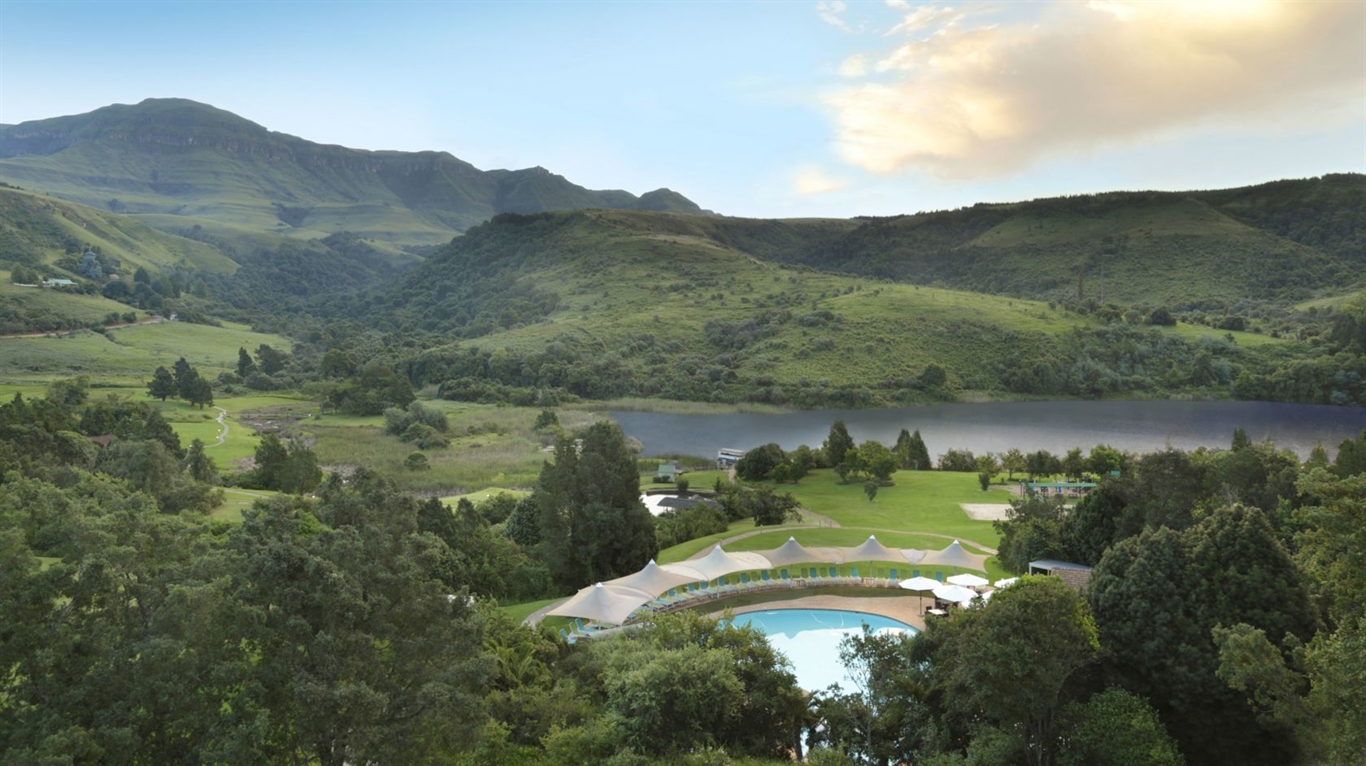 Renowned for its world class hospitality, Drakensberg Sun has accommodation for any type of holiday - sporty adventure or tranquil relaxation.
Guests come from far and wide to stay at this luxurious hotel. Each room offers views of the Cathkin Mountain range in any direction you look. You have only to glimpse outside your window to see what is on the agenda for the day.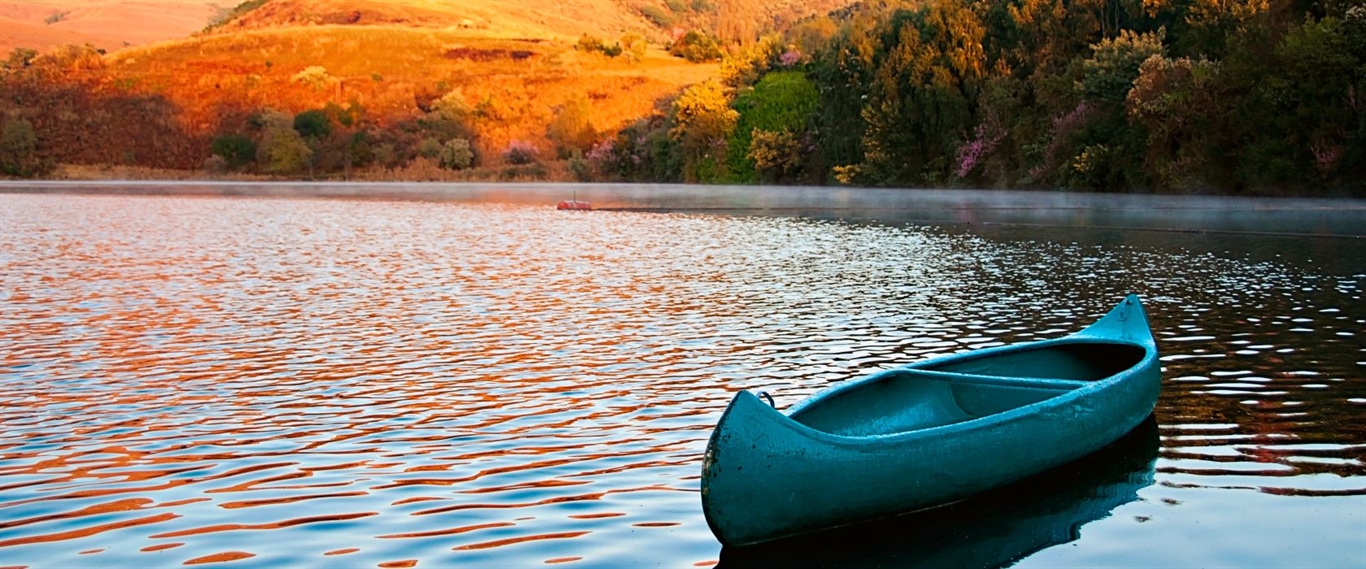 The magnificent lake on the property entices guests to rent a boat and spend a lazy afternoon skipping stones. Next to the resort, the majestic forest is home to the Drakensberg Canopy Tour, offering exhilarating yet picturesque ziplines from tree to tree.
For the kids, there is an outdoor heated pool, a games room, lunch at the restaurant and poolside dining. Ah, but wait, there's more! The hotel draws up a new schedule everyday with fun kids' activities by the hour. Kids can go on horse rides, join in on volleyball tournaments, mini-golf or scavenger hunts.
And, of course, no resort vacation is complete without a bingo night! Drakensberg Sun arranges entertainment every night after a full buffet dinner. Activities include Karaoke, More Bingo, Trivia Games, you name it!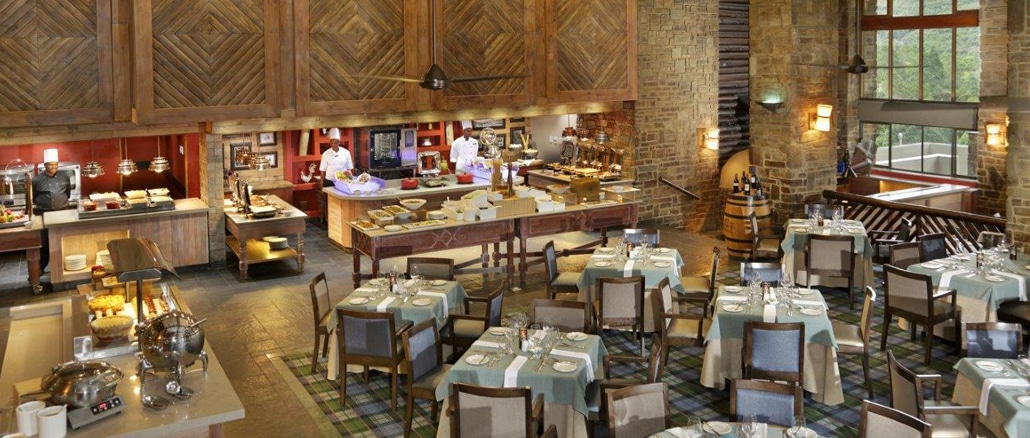 There's fun for the whole family at Drakensberg Sun Resort. Over the years, the resort has expanded to include time share chalets and self-catering apartments. It is a bustling, buzzing crowd of happy holiday makers - well worth a drive into Central Drakensberg.
The Cavern Berg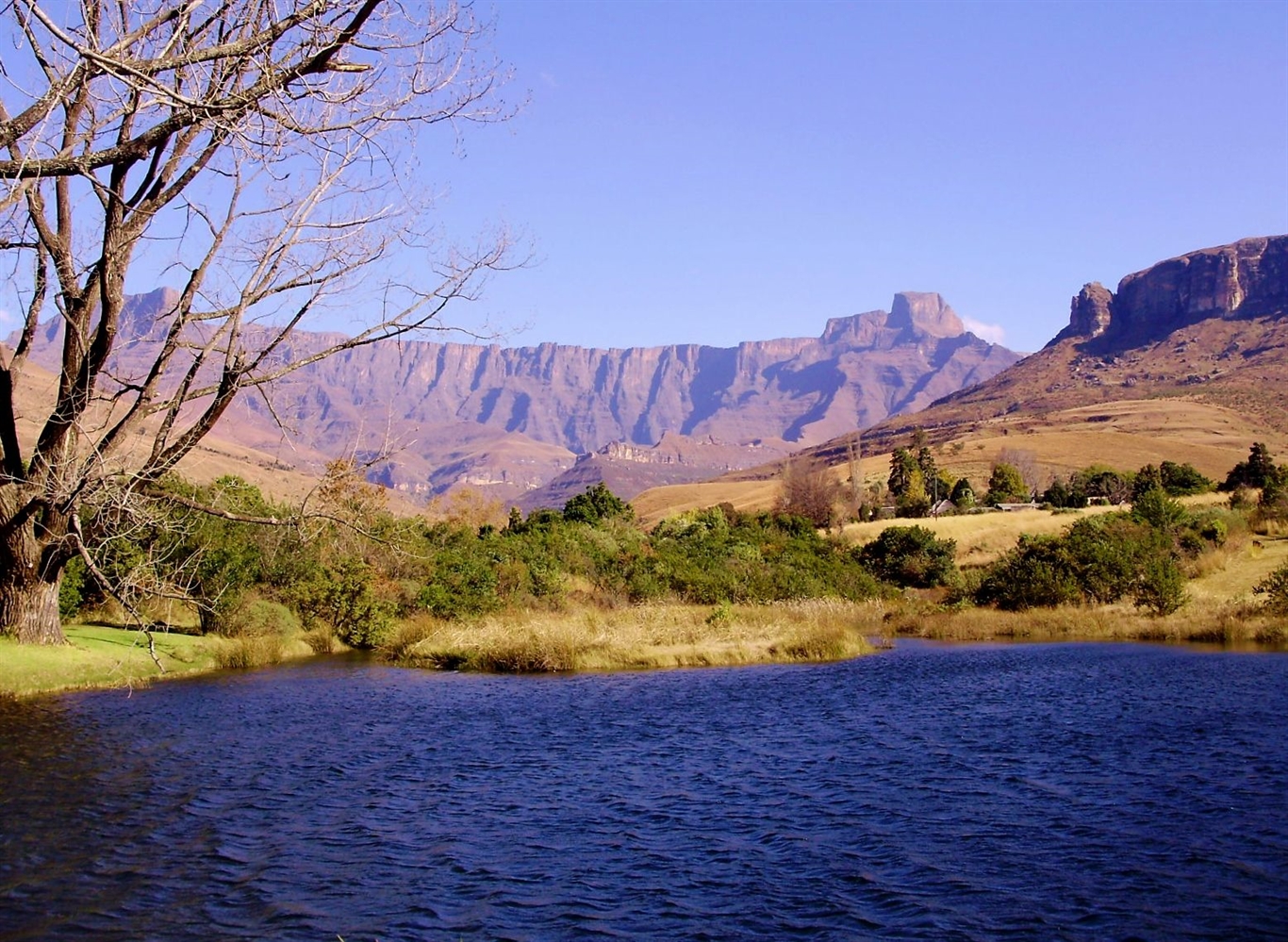 In the Northern Drakensberg, The Cavern Drakensberg Resort and Spa is a top class destination. The Cavern is a family owned resort that is a beloved destination for many patrons around the world who keep coming back for their yearly retreat.
Opened in 1941, the resort is located in the Drakensberg Amphitheatre World Heritage site and named after the Cavern where men took refuge from King Shaka's warring armies nearly 200 years ago.
Each day, guests are treated to a sumptuous three course set dinner, conceptualised by the head chef. Guests dine in a spacious dining room equipped with a working fireplace which is stocked and ready to roar to life once the winter season sets in. The kids dining room is right next door with munchies and toys to keep them busy.
Summer or winter there is always plenty to do at the Cavern. You can explore the local caves on a guided hike or trek to the top of the 3100m amphitheatre for spectacular views. The resort also offers walks along the Tugela River. Popular hikes includes Sugar Loaf, The Waterfall, Fern Forest, Goodoo's Falls and Alan's Table.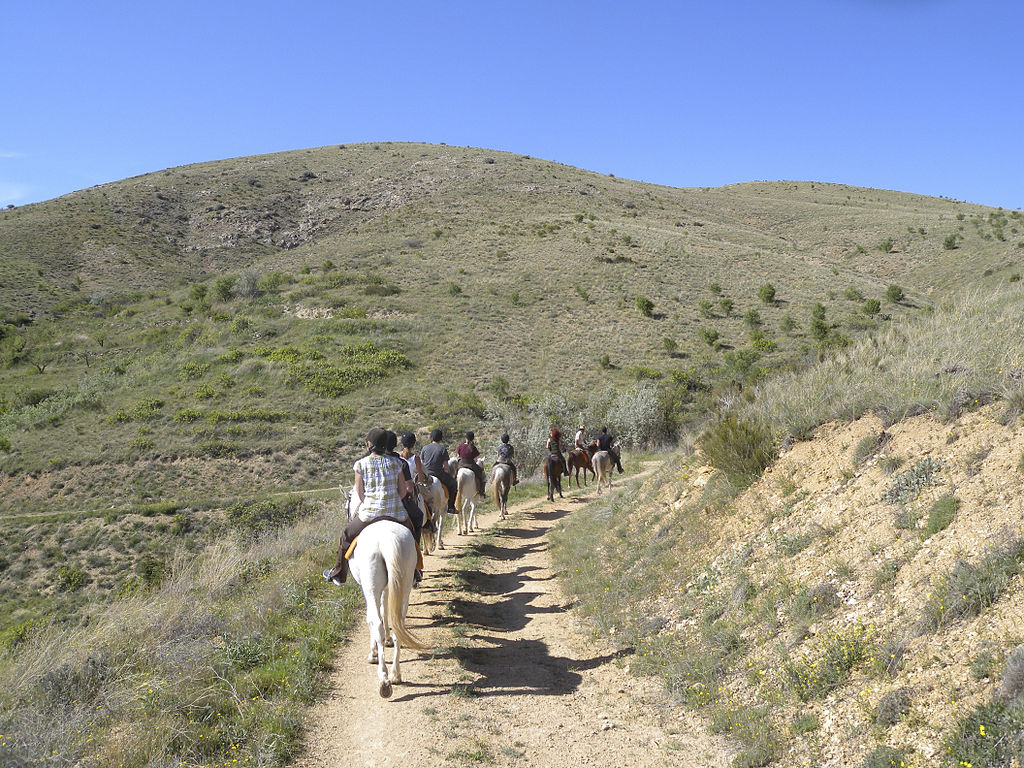 Closer to home, there is a large pool with a water slide, horse riding, a trampoline, cosy guest lounges, board games and simply relaxing on the outdoor deck with the family.
Cathedral Peak Hotel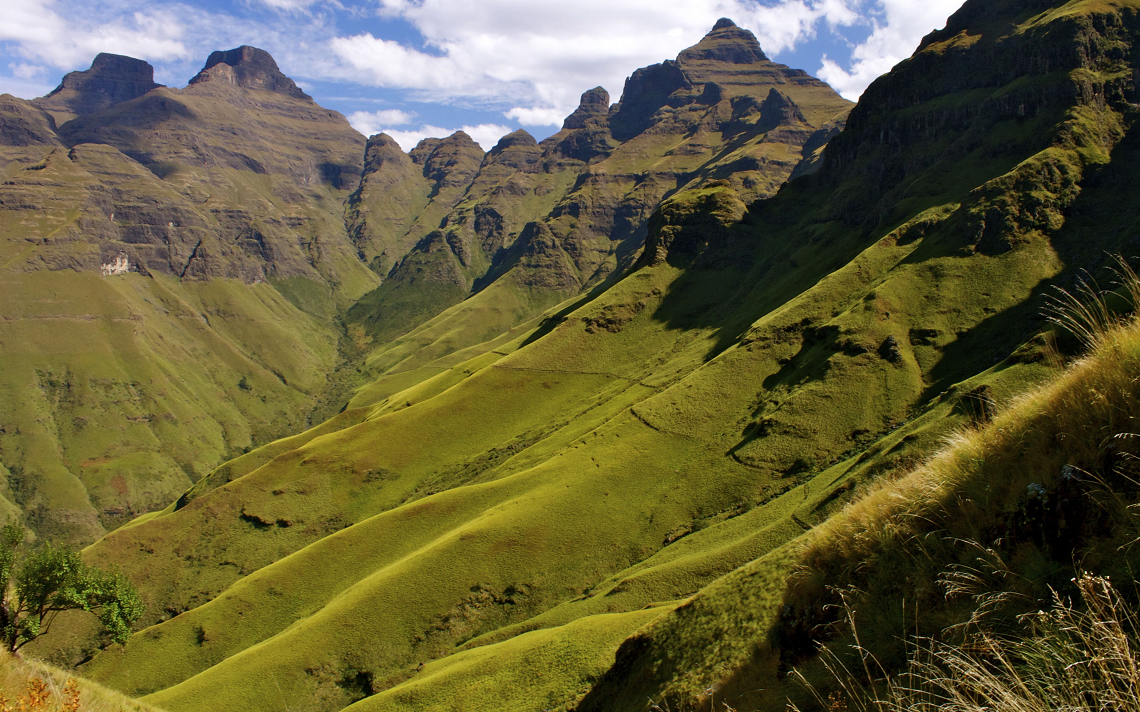 Another gem in the Northern Drakensberg is the Cathedral Peak Hotel. Spacious rooms and luxurious buffet style dining are a given in this resort, as is the giant chess set waiting for you just outside the main dining hall.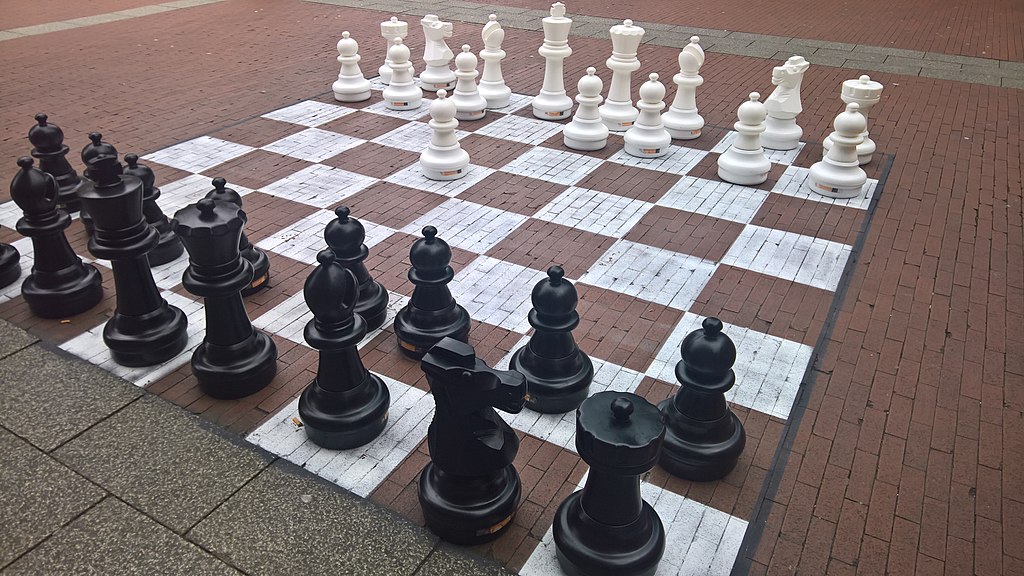 Kids and adults will find tons to do and loads of DIY walks close to the resort. The 5km jogging track takes you round the back of the resort, through untouched veld. You'll see the residence of the family who own the resort, as well as a few cows, and a sparkling soccer field. It is a hidden world. But, be warned, stay on the track, the tangle of trees, brush and rocky outcrops can lure you off course.
Other walks include Doreen Falls, where you can swim under the falls; Albert falls, further up the mountain; and a ton of other interesting mountain formations to check out.
Cathedral Peak will keep you on your toes. Enjoy a spot of tennis or badminton, play video games or table tennis, or darts at the bar. Simply relax with a good book in one of the guest lounges or try your hand at bowls on the manicured lawn.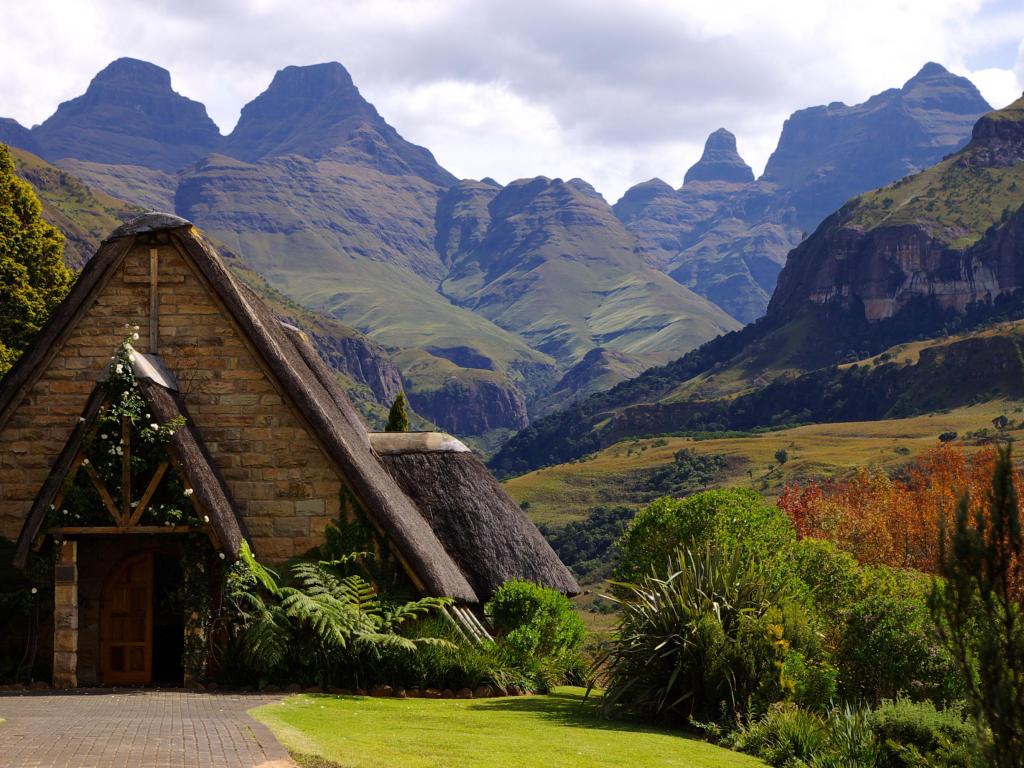 Cathedral Peak is also known as a top spot for weddings and conferences. The resort has a beautiful small, chapel which is booked all year round.
Drakensberg Gardens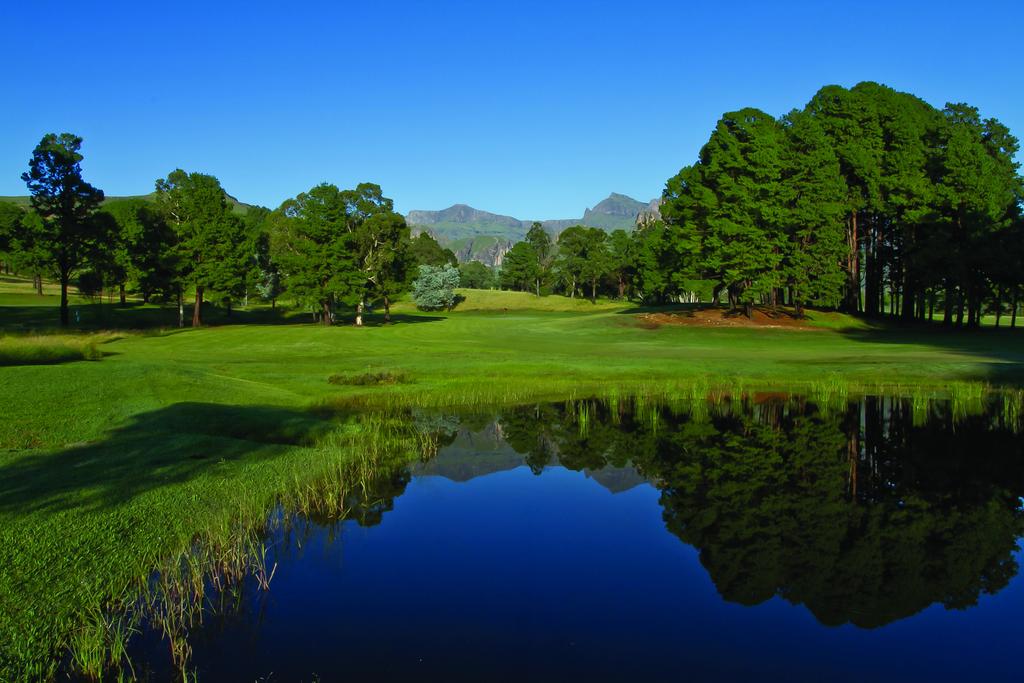 If you're looking for a vacation far from the madding crowd, a place where you can rest up and recharge then Drakensberg Gardens is the place to go.
For the kids and adults there are plenty of activities - a swimming pool, playground, small animal farm, grass tennis courts and hard courts, an excellent mini-golf course. And the well known 18 hole Gooderson Golf Course and club house.
Indeed, Drakensberg Gardens is a resort hotel and an estate golf course in one. It is always a pleasant walk up to the Gooderson club house where lunch and drinks are served daily. Walk from your outdoor chalet down the gravel path and check out the sprawling tennis courts, the beautiful time share at Fairways and at the end of a somewhat steep hill, an azure blue quarry that announces the beginning of Gooderson Golf Course - the only 18-hole golf course in the Southern Drakensberg.
In the Southern Drakensberg, The Drakensberg Gardens stand tall, but not as tall as Sani Pass - the Mountain border separating South Africa and Lesotho. Just an hour and a half away, back along Underberg and Sani Rd, you get the chance to drive the mountain pass to the Lesotho Border.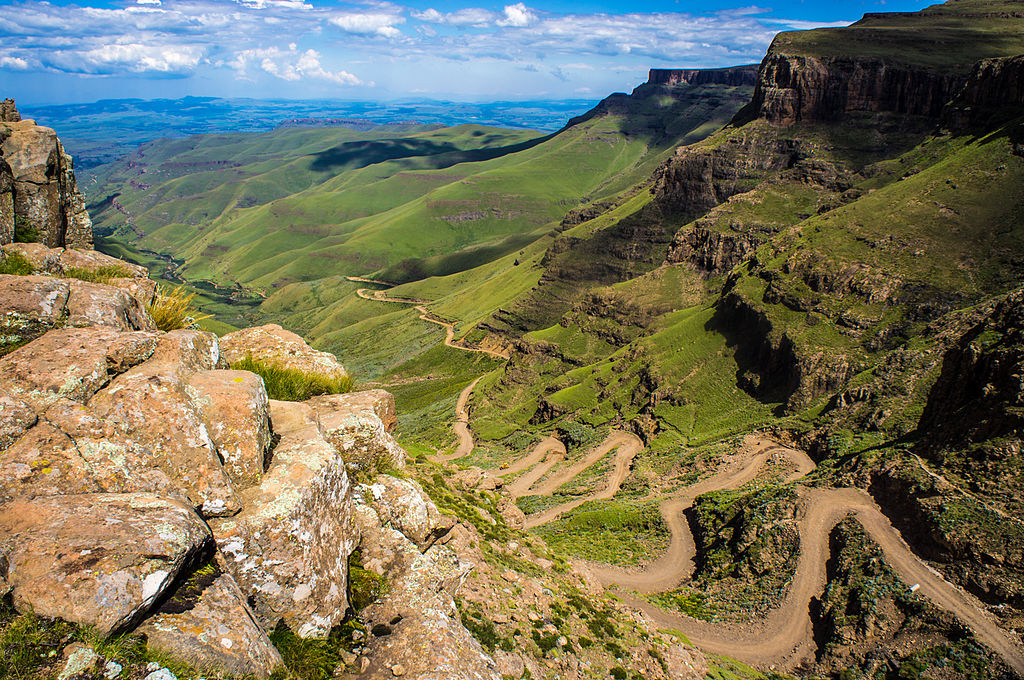 Take your 4 wheel drive up the twists and turns to the summit and stamp your passport at the border. There is also a world famous pub at the top where you can grab a hot meal and chat to fellow holidaymakers.
This drive is something special so make sure you put it on your holiday to-do list. It's one for the memory books!
Champagne Sports Resort
Incredible hospitality, a sprawling lobby with complimentary tea served at 10am each day, food as far as the eye can see and loads of fun sport activities to keep you busy. In the heart of Champagne Valley, this is all the the encouragement you'll need to to extend your stay at this top of the range resort.
At Champagne Sports you can play basketball, mini golf, tennis or ride bikes around the grounds. There are also plenty of hikes which take you around the resort and provide views of the golf course and time share accommodation.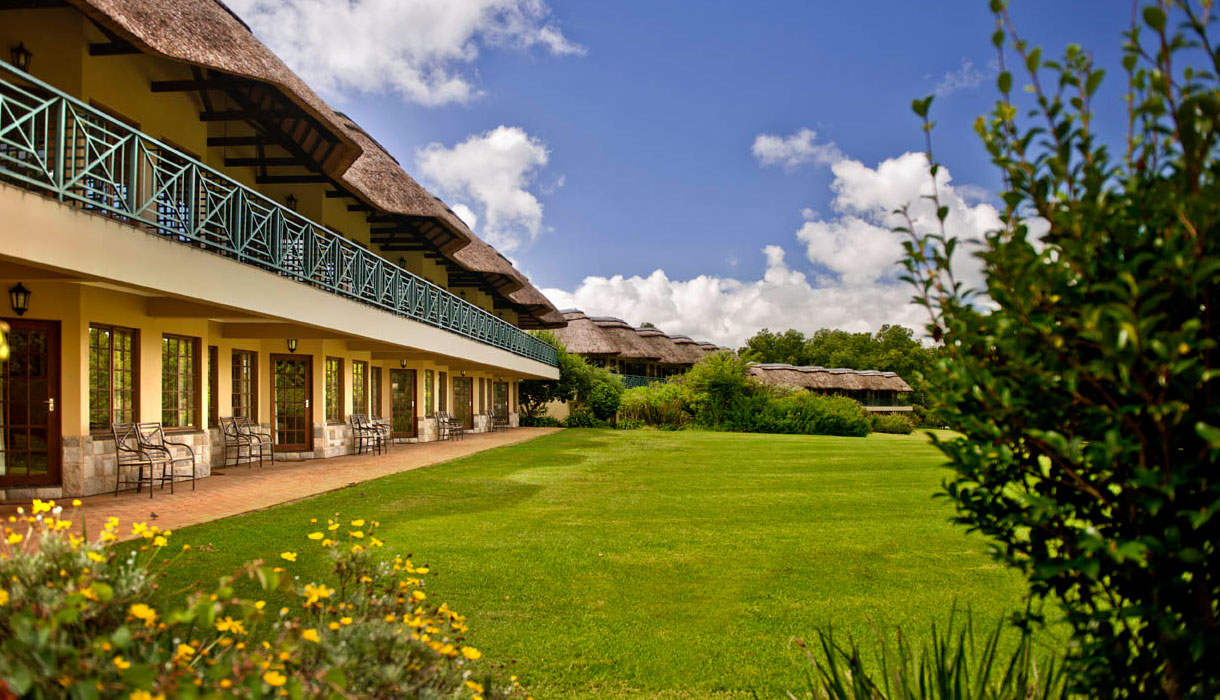 For younger kids, the resort provides a kids' room with books and toys. Older kids have their own games room with table tennis, a pool table and video games.
A mountain resort holiday at any of our 5 top Drakensberg Resorts are always worth the trip. You will return home relaxed and rejuvenated. It is the perfect South African holiday filled with nature and the spirit of adventure.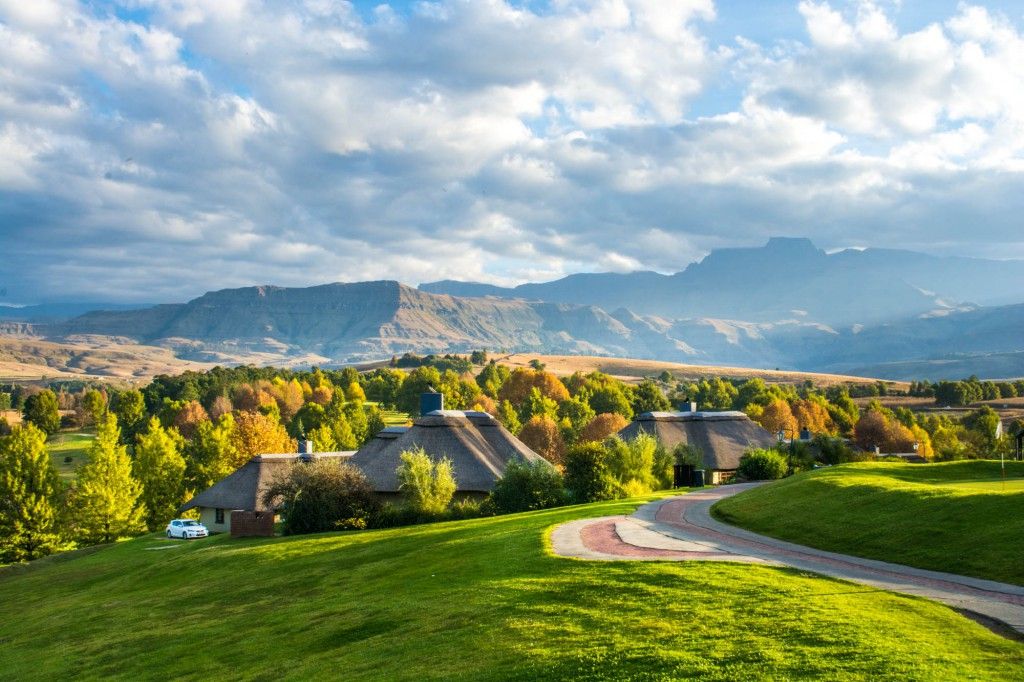 24 Apr 2019 - by Woodford

Woodford's Flash Car Hire options are not to be missed - visit Woodford Car Hire and bookmark this page to never miss a Flash Sale!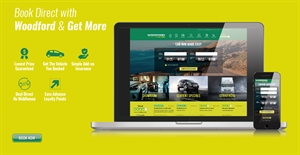 Why Car Rental with Woodford makes sense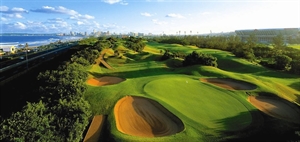 Buddies Road Trip: Golf in Kruger, Durban and Fancourt Links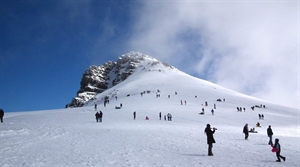 Snow in South Africa – where to see it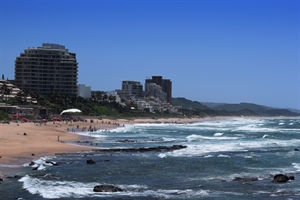 Durban Road Trip: Umhlanga to the Wild Coast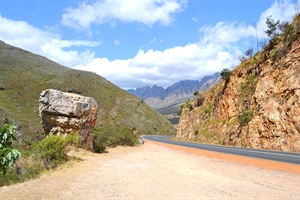 Cape Town to The Garden Route! Let's Go!