Reasonable car rental prices in Johannesburg
Reasonable car rental prices in Johannesburg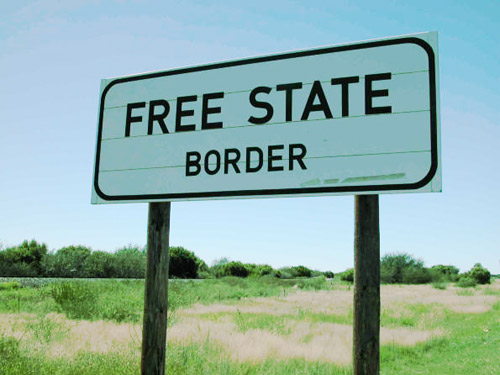 Are you researchingcar rental prices in Johannesburg for a self-drive holiday in South Africa?
Are you researching car rental prices in Johannesburg for a self-drive holiday in South Africa? Woodford offers a variety of cars from basic to luxury at reasonable rates. South Africa is a diverse and scenic country with a great many things to see and do. Make sure you get a good deal on car rental prices in Johannesburg so you can spend your time travelling, not worrying about car hire costs. Here are a few commonly driven distances and attractions to look out for while you're touring.
Johannesburg to Cape Town: 1393km
Cape Town is South Africa's "Mother City" and a favourite holiday playground for international tourists. The iconic landmark of Table Mountain and the white beaches of the Atlantic Seaboard attract visitors from near and far. Cape Town is a first-world, cosmopolitan city offering excellent entertainment, shopping and eating out.
Things to do in Cape Town
V&A Waterfront
Table Mountain
Durbanville Wine Route
Century City
Kirstenbosch
Johannesburg to Durban: 566km
The seaside city of Durban is located on the east coast of KwaZulu-Natal. Durban is known for its "Golden Mile", the golden beaches that make up the city's popular beachfront. The beachfront is lined with hotels and holiday apartments, restaurants and entertainment venues. There's a promenade that runs alongside the beach from uShaka Marine World to Suncoast Casino, creating ample space for walkers, runners, rollerbladers and bike riders.
Things to do in Durban
uShaka Marine World
Suncoast Casino
Durban beaches
Moses Mabhida Stadium
Gateway Theatre of Shopping
Attractions in KwaZulu-Natal
KZN is full of attractions and a veritable holiday province.
North Coast: the Natal North Coast includes town like Umhlanga and Ballito which are renowned for beach holidays and shopping.
South Coast: the South Coast is often referred to as the Golf Coast. There are over ten golf courses on the South Coast, some of them in the top 20 and top 30 courses in South Africa.
The Drakensberg: the Berg is a terrific holiday destination for families and friends. Outdoor activities are endless and the beauty of the surroundings is inspiring. Walkers, hikers, rock climbers and kids will be in their element here!
Johannesburg to PE: 1048km
Port Elizabeth is South Africa's "friendly city". "PE" is one of the main features of the Sunshine Coast, the coastline from Port Elizabeth to the Tsitsikamma. The city has 40km of beaches which are frequented with surfers, sailors, swimmers, and watersports enthusiasts. From Port Elizabeth it's easy to get to other attractions on the Sunshine Coast and the Garden Route.
Things to do in and around Port Elizabeth
Port Elizabeth beaches
Sunshine Coast
Garden Route
Addo Elephant Park
Tsitsikamma National Park
Johannesburg to Kruger: 410-600km
The Kruger National Park is a famous game reserve situated in the provinces ofLimpopo and Mpumalanga. People from all over the world visit "Kruger" to go on safari and see the Big 5: lion, leopard, elephant, rhino and buffalo. The park is larger than some small countries and has a diversity of vegetation and landscapes due to its size. Kruger offers accommodation from camping to opulent, luxury lodges, so everybody's catered for.
Distances from Johannesburg to the Kruger National park gates:
Crocodile Bridge Gate: 475km
Malelane Gate: 428km
Numbi: 411km
Phabeni Gate: 460km
Paul Kruger Gate: 470km
Orpen Gate: 490km
Phalaborwa Gate: 490km
Punda Maria Gate: 550km
Pafuri Gate: 600km
Things to do in Kruger:
Guided game drives
Self-guided game drives
Walking trails
Helicopter flights
Play golf
outh Africa is an incredible country to tour and the best way to see it is by car. If you need to hire a vehicle at affordable rates, try Woodford for reasonable car rental prices in Johannesburg.
29 Oct 2010 - by Woodford

Woodford's Flash Car Hire options are not to be missed - visit Woodford Car Hire and bookmark this page to never miss a Flash Sale!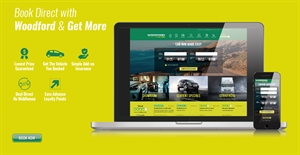 Why Car Rental with Woodford makes sense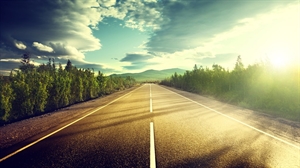 Top Road Trip Destinations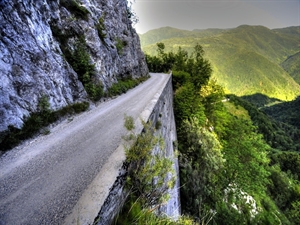 Top 10 Dangerous Roads in South Africa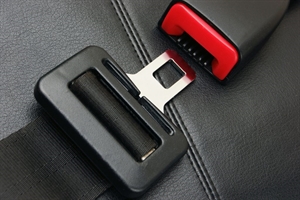 Safest Rental Cars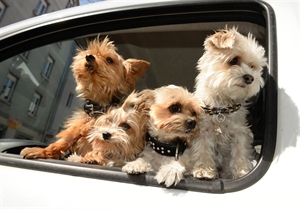 Are Rental Cars Pet-Friendly?