South Africa Car Rentals: The Only Way to Tour SA
South Africa Car Rentals: The Only Way to Tour SA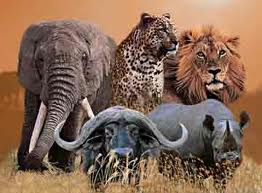 car hire south africa
Renting a car is a sure-fire way to enjoy a tour in SA (South Africa). This nation is vast and makes for a beautiful drive. From the serene wilderness of the Kruger National Park to the golden beaches of Cape Town, there is so much to see and do all across the country. An added bonus is the fact that driving a rental car works out cheaper than tour buses and taxi cabs.
So, on that note, let's have a look at some of the must-see destinations you can look forward to when you tour South Africa.
Great places to visit with South African car rentals
Kruger Park
The Kruger National Park is an internationally acclaimed game reserve located in the provinces of Mpumalanga and Limpopo. This vast reserve is home to the Big Five and hundreds of other fascinating fauna and flora. Accommodation options vary from opulent lodges to self-catering chalets and camping facilities. Staying in the park for a few days promises a true African experience for yourself, your family and friends.
The Drakensberg
Drakensberg is the majestic mountain range on KwaZulu-Natal's western border. It's a popular holiday destination that caters for a wide variety of visitors. Accommodation ranges from camping to luxury hotels. Those who want to tour SA will find that this is a place for the intrepid explorer as well as people who want a quiet holiday.
For the adventurous there is:
· Hiking (check hikes for level of difficulty)
· Opportunity to sleep in caves
· Rock climbing
· River rafting
· Heli-kloofing
Those that want a relaxed break can:
· Stroll around in the beautiful environs
· Read on a jetty
· Picnic in a myriad of striking locations
Most resorts in the area offer recreational activities that include:
· Golf
· Paintball
· Horse riding
· Helicopter flips
· Table tennis
· Volleyball
Garden Route
There is nothing as memorable as touring South Africa's Garden Route by road. Located along a section of the N2 which stretches from Port Elizabeth to Heidelberg near Cape Town, this drive is nothing short of stunning. It is definitely worth a few days of leisurely exploration.
Here are a few places you should stopover during your tour of South Africa in the Garden Route:
· Port Elizabeth (the water sports capital of South Africa)
· Tsitsikamma National Park
· Storm's River
· Bloukrans (highest commercial bungee jump in the world at 216m)
· Plettenberg Bay
· Knysna
· George
· Mossel Bay
Cape Town
Cape Town is the Mother City of South Africa and is a surprisingly scenic metropolis situated at the foot of Table Mountain. The city is a cosmopolitan one with a rich history, and offers more to see and do than is possible in one visit.
Try to get around to at least a few of these:
· Table Mountain
· Chapmans Peak Drive (a breath-taking drive along the mountains overlooking the Atlantic Ocean)
· V&A Waterfront
· Robben Island
· Constantia, Durbanville and Cape Point wine routes
· Kirstenbosch
· Cape Town beaches
Karoo
Drive through the arid and starkly beautiful Karoo just for the experience. It's a great place to stay overnight on a "plaas" (a farm) and experience the warm hospitality and hearty cuisine of the local region. The Karoo is known for its open spaces and mystical peace and quiet.
So there you have it, this country has innumerable attractions to see, which are spread out across the nation. South Africa car rentals will give you the opportunity to go where you want and when you want, greatly enhancing your experience of the nation, its inhabitants and attractions.
27 Aug 2013 - by Woodford

Woodford's Flash Car Hire options are not to be missed - visit Woodford Car Hire and bookmark this page to never miss a Flash Sale!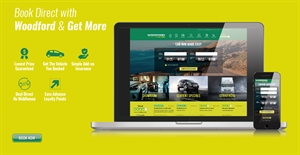 Why Car Rental with Woodford makes sense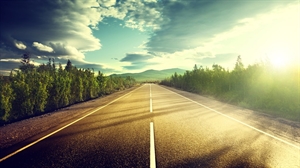 Top Road Trip Destinations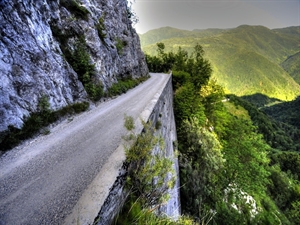 Top 10 Dangerous Roads in South Africa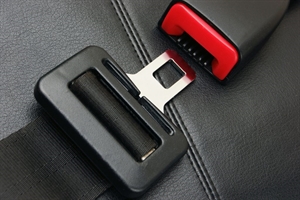 Safest Rental Cars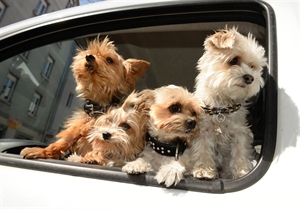 Are Rental Cars Pet-Friendly?