Why Use Car Hire From Cape Town International Airport?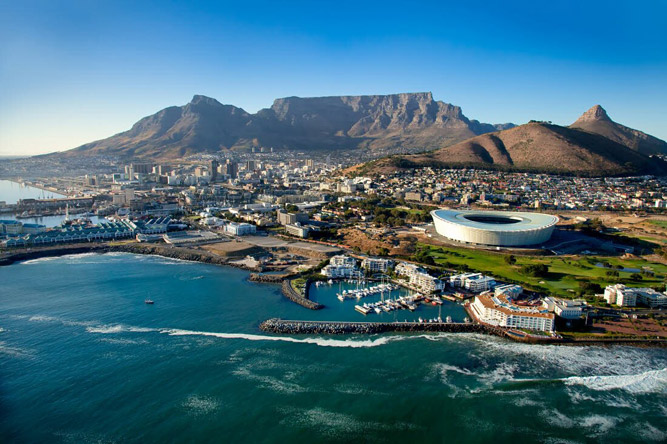 Woodford car hire recommends Cape Town International as your starting point for that awesome summer holiday.
An adventurous holiday in the Cape will be more rewarding if you drive yourself, which is why organising car hire in Cape Town is a good idea.
Our Cape Town International Airport car hire service offers new arrivals the convenience of being able to get into their preferred vehicle as soon as they step out of the airport. So, if you're keen to take a drive through the glorious Cape Winelands, we recommend that you do not miss these four historical towns.
1. Paarl
About an hour's drive from Cape Town, you'll find Paarl. This is an enchanting town and one of the must-visits of the Cape Winelands. Paarl is situated beneath a huge, round granite outcrop initially named "Peerleberg" (Pearl Mountain) by early explorers.
The area produces some premier wines from long-established cellars, with its Old Main Road being an astonishing 11km long. A trip in your car hire of choice along the road will give you an idea of how the town developed over a hundred years. It's remarkable old Cape Dutch architecture contrasts with contemporary boutiques, offices and coffee shops, which are interspersed with working vineyards.
Tip: If you want to know more about the origins of the Afrikaans language, stop by the Afrikaans Language Museum and visit the Taal Monument.
2. Stellenbosch
Stellenbosch is the second oldest town in South Africa and an hour away from Cape Town by car. Sometimes known as "Eikestad" (city of oaks), it's renowned for its fabulous wines and beautiful surrounding vineyards. If you're travelling in your car hire from Cape Town through the winelands, Stellenbosch is a great place to spend a few days shopping, wine tasting and eating out.
Should you feel energetic, the Jonkershoek Nature Reserve offers a number of superb hikes including the full-day Vineyard Hiking Trail. This includes a 24km stretch of vineyards, forests, olive groves and coastal renosterveld. You can also visit the prestigious local university that is named after the town, which has the only viticultural and oenological department in the country.
Tip: For an outstanding Winelands experience, visit Spier for its restaurants, winetasting, spa, craft market, as well as Cheetah Outreach and Eagle Encounters.
3. Franschhoek
Franschhoek is literally the Cape's French corner, steeped in history and mystically charming. The town itself is small and the main street bustles with people visiting the lovely art galleries, first rate restaurants and street-style coffee shops. Wine lovers will have a field day with almost thirty cellars dotted around the town.
Foodies will also be in their element, as eight of the "Top 100" restaurants in the country are located here. There is also a Cap Classique tour for sparkling wine connoisseurs.
Tip: To enhance your adventure through this town, use your hired car to tour the vineyards and opt for a walk through the city centre.
4. Pniel
If you drive from Stellenbosch to Franschhoek on the R310, you'll drive through the little town of Pniel. The town's main street is lined with grand, old oak trees, with the area being situated in a lush, green, mountainous area.
Pniel started out as a portion of land donated to homeless slaves. The land was divided into plots and given to the freed slaves to settle on and pass down to their families. Some of the homes still standing today were built for the slaves by Sir Herbert Baker. If you're interested in the history of the area, tours can be arranged and hosted by local residents.
Tip: A popular attraction on the road between Pniel and Stellenbosch is Hillcrest Berry Orchards. This is an excellent place to buy jams, dried fruit, fresh berries, herbal teas, nougat and delicious munchies.
Paarl, Stellenbosch, Franschhoek and Pniel are real Cape Winelands treasures and should be experienced on the road. So if you're travelling to the scenic area from the Cape Town International Airport, our car hire service will make your trip a memorable experience.
27 Aug 2013 - by Woodford

Woodford's Flash Car Hire options are not to be missed - visit Woodford Car Hire and bookmark this page to never miss a Flash Sale!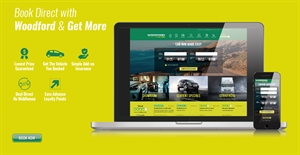 Why Car Rental with Woodford makes sense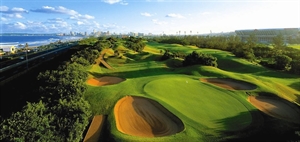 Buddies Road Trip: Golf in Kruger, Durban and Fancourt Links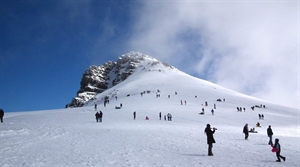 Snow in South Africa – where to see it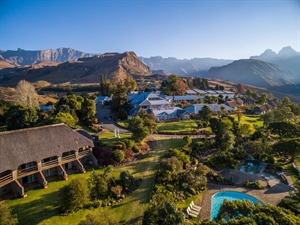 Johannesburg to the Drakensberg: 5 Top Mountain Resorts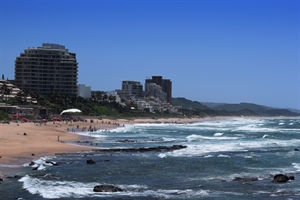 Durban Road Trip: Umhlanga to the Wild Coast