BMW 5 Series
Luxury
Automatic
5 persons
4 bags
Yes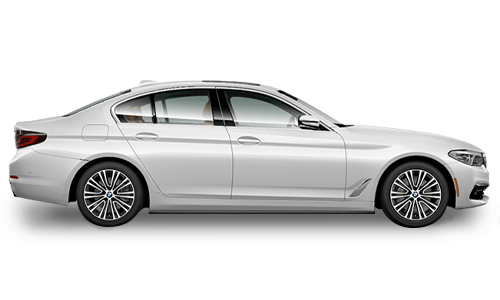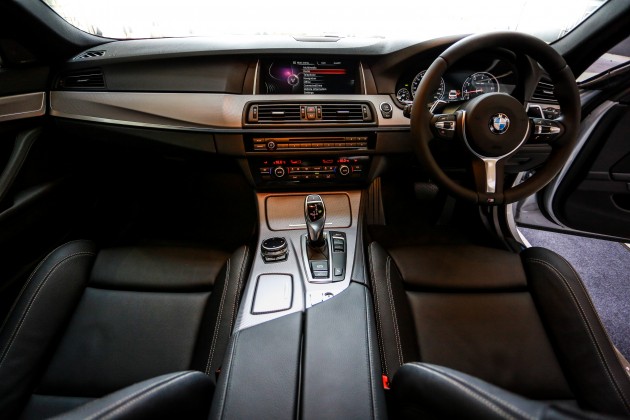 BMW 5 Series
The BMW 7 Series a full-sized luxury sedan produced by BMW since 1972, and is currently in its sixth generation. The 5-Series is a fine example of design and comfort inspired by elegance and the pedigree associated with the brand.
The 5 Series extends typical BMW driving pleasure to include the enjoyment of being driven. Passengers who occupy the luxurious seats in the rear enjoy a generous amount of space, whilst the active chassis technology and responsive mechanicsoffers a driving experience of unrestricted comfort and dynamics in every situation.
Little-know Fact: The 5 Series is BMW's flagship car and is only available as a sedan or extended-length limousine. It traditionally introduces technologies and exterior design themes before they trickle down to smaller sedans in BMW's lineup.
Rent a BMW 5 Series from the Woodford Group. For more information on daily rates, cost per kilometre and important vehicle accessories click here or call us on 0860 966 33675
Related Vehicles
Mercedes E-Class
The Mercedes-Benz E-Class is one of the powerhouse models in the German manufacturers famous range, and serves as the perfect combination of durability and luxury.
The E-Class is able to provide business travelers in particular, features that make the trip less of a chore and more of an experience.
The Mercedes-Benz E-Class ensures that an impression is made, but also that all levels of comfort are maintained.
Little-known fact: Due to the E-Class's size and durability, it has filled many market segments, from personal cars to frequently serving as taxis in European countries, as well special-purpose vehicles (such as police or ambulance modifications) from the factory.
Rent a Mercedes E-Class from the Woodford Group. For more information on daily rates, cost per kilometer and important vehicle accessories click here or call us on 0860 966 33675