Hire the Volvo XC60
SUV
Best Choice
Automatic
5 persons
6 bags
Yes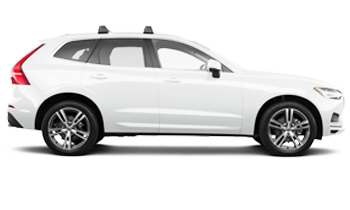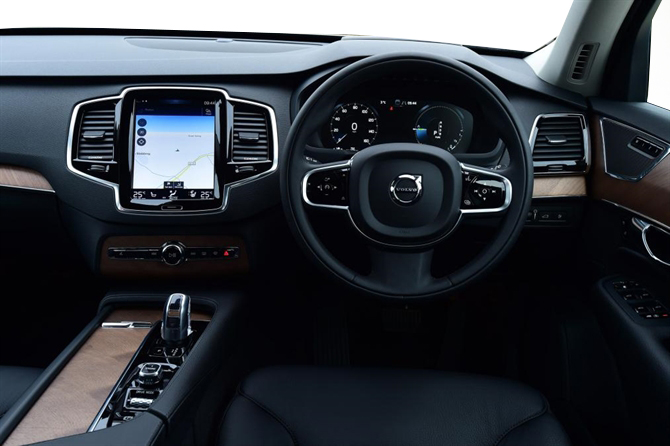 Volvo XC60 Inscription
The Volvo XC60 is one of the most awarded SUVs, receiving over 120 awards globally for safety, design and engineering, including the 2016 SA Car of the Year. Its effortless luxury drive is what we've come to expect from Volvo.
This sleek SUV is a spacious family car that seats 7 with the option to collapse seats to make room for more luggage.
The XC90 Inscription offers a range of up-scaled features such as an incredible sound system, all- round exterior cameras, and an i-pad style touch screen to access all the sporty features on board.
Little-Known Fact: The XC60 is the first motor designed by Volvo in 15 years since the company was first acquired by Ford in 1999 and then sold to Geely Automobiles in 2007. This award-winning engine is making its mark!
For safe, stylish and practical choose the Volvo XC60 Inscription, now on offer at Woodford Car Hire
Related Vehicles
Toyota Avanza
The Toyota Avanza is a mini multi-purpose-vehicle (MPV) designed by Daihatsu and marketing by Japanese manufacturing giant, Toyota.
A relative newcomer to market, the Avanza has enjoyed a great deal of success due to its solid performance, fuel efficiency and overall practicality as a people-mover.
The Avanza seats seven people, and features a range of features that prioritise both safety and comfort, making the vehicle the most sensible option when traveling with a family, in cities or across country.
Little-known fact: The Avanza was introduced in 2003 in a number of Asian and African countries, and in less than 8 years, raced to the landmark number of 1 million units sold. This includes the model marketed by Daihatsu as the Xenia.
Rent a Toyota Avanza from the Woodford Group. For more information on daily rates, cost per kilometer and important vehicle accessories click here or call us on 0860 966 33675
MERCEDES C-CLASS AND BMW 320
Group G in the Woodford Car Hire range introduces the compact executive cars produced by German powerhouses Mercedes-Benz and BMW.
The Mercedes-Benz C-Class is part of a line that spans more than 20 years of dedication to affordable sedan excellence. The most recent third generation of the C-Class is on offer from Woodford, while its direct competitor – the BMW 3 Series – is also available.
The BMW 3 Series is currently in its sixth-generation and is BMW's best selling model, winning numerous awards along the way.
Both vehicles excel at coupling performance with luxury, with the option to rent the C-Class or BMW 320 from Woodford for longer trips or for quick business trips.
Little-known Fact: Although originally sold as sedan and station wagon, the C-Class introduced a hatchback coupe version that, when facelifted, became the Mercedes-Benz CLC-Class. The CLC-Class remained in production until 2011 when it was replaced by a new C-Class coupe for the 2012 model year.
Rent a Mercedes C-Class or a BMW 320 from the Woodford Group. For more information on daily rates, cost per kilometer and important vehicle accessories click here or call us on 0860 966 33679
BMW X3
The BMW X3 is a compact luxury crossover SUV manufactured and marketed worldwide by BMW since 2009.
Equally comfortable in urban and off-road environments, the X3 offers both power and sophisticated design. A high roofline, large windows, and more than half a metre of legroom in the rear makes the interior feel extremely spacious, with an athletic body finishing off everything you may need from a pacey crossover.
The vehicle features elevated seating positions and Dynamic Stability Control (DSC) as well as the intelligent xDrive all-wheel-drive system that adapts nearly perfectly to even the most challenging road surface conditions, always offering outstanding traction.
Little-know fact: As part of X3 Long Wheelbase launch in China, a series of BMW X3 races took place in 17 cities across the country between July and September 2016.
Rent a BMW X3 from the Woodford Group. For more information on daily rates, cost per kilometer and important vehicle accessories click here or call us on 0860 966 33685
Toyota Hilux 4x4 D/Cab
The Toyota Hilux is one of the most recognisable vehicle on South African roads, with the double-cab and canopy being one of the many variants available in the light commercial vehicle series by the Japanese manufacturer.
Known for its strength and tough exterior, the Hilux also features advanced safety and security when taking on rough terrain with a reinforced frame and airbags.
The Hilux also features Active Traction Control and the differential lock to keep you secure on any surface; Downhill Assist Control (DAC) to get you down slopes smoothly, and Hill Assist Control (HAC) to get you up inclines.
Little-know fact: The Hilux has earned a reputation of being a sturdy vehicle. This was highlighted in several episodes of the BBC motoring show Top Gear when a 1988 diesel N50 Hilux with 305,775 km on the odometer was subjected to extraordinary abuse suffering severe structural damage, but still running after being repaired with only the typical tools that would be found in a truck's toolbox
Rent a Toyota Hilux from the Woodford Group. For more information on daily rates, cost per kilometer and important vehicle accessories click here or call us on 0860 966 33675