VW Golf Car Rental South Africa
Luxury
Manual
5 persons
3 bags
Yes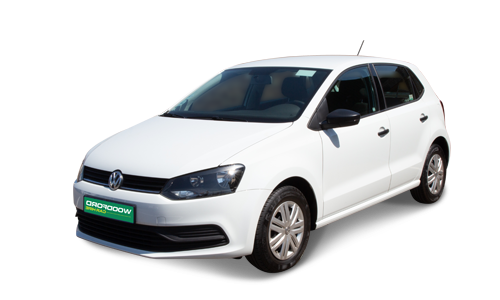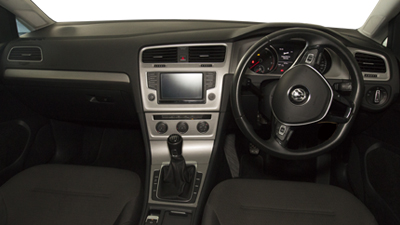 GOLF VII
The Volkswagen Golf Mk7 (popularly referred to as the Golf VII) comes from a long line of pedigreed hatchbacks. Introduced at the 2012 Paris Auto Show, the Golf VII made an immediate impact by winning both the World Car of the Year and European Car of the Year awards in 2013, and becoming the first European product to win the Japanese Car of the Year award.
The Golf has its fair share of zip, but also boasts a roomy cabin and sufficient leg- and shoulder-room for all passengers. Almost as accommodating as Woodford Car Hire is, the Golf puts comfort and experience first.
Little-known Fact: The Golf range offers amongst the most flexible options to drivers around the world. The Golf VII comes in a number of variants in engine capacity, including the high performance GTI and Golf R models and the super efficient TDI Blue Motion.
Rent a Golf VII from the Woodford Group. For more information on daily rates, cost per kilometer and important vehicle accessories click here or call us on 0860 966 33677
Related Vehicles
Hyundai Tucson
The Hyundai Tucson is a sports utility vehicle (SUV) that mixes European design with Asian reliability. It has featured in Hyundai's line-up since 2004, and offers next-level comfort to both the driver and passengers with a range of features aimed at making family and long-distance trips more enjoyable.
The interior accessories have all been ergonomically designed to ensure ultimate driving pleasure in a cabin environment that includes steering-wheel-mounted audio and cruise controls, 5-inch colour touchscreen system and rearview camera, and dual automatic climate control
Little-know Fact: The Hyundai Tucson, like the Hyundai Santa Fe and Hyundai Veracruz, is named after North American cities. Tucson and Santa Fe are situated in the USA whilst Veracruz is in Mexico.
Rent a Hyundai Tucson from the Woodford Group. For more information on daily rates, cost per kilometre and important vehicle accessories click here or call us on 0860 966 33675