Get car hire at JNB Airport
Get car hire at JNB Airport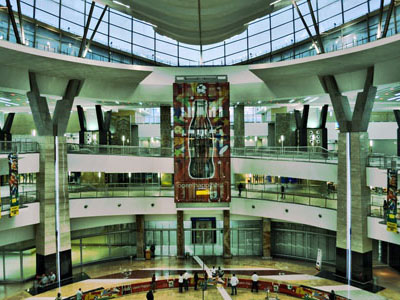 Getting car hire at JNB Airport is just the ticket to quality transport in Johannesburg. Whether you're in town for business or pleasure it's the best way to travel in Joburg.

Getting car hire at JNB Airport is just the ticket to independent transport in Johannesburg. Whether you're in town for business or pleasure, hiring a car is the best way to travel in Joburg.
Three benefits of using car hire from JNB Airport
1. It's "safe"
Driving yourself is the safest method of transport in Johannesburg (and South Africa). With the exception of the Gautrain, public transport is not regarded as safe, timeous or reliable. If you're driving yourself you have far more control over where, when, and with whom you drive.
2. It's affordable
Hiring a car is far more affordable than using expensive private taxis or tour buses.
3. It's efficient
If you're driving yourself you have more control over your movements than if you're dependent on someone else for your transport. Joburg traffic and roadworks can be unpredictable, but if you're driving you can decide your route, plan to leave in advance and manage the situation for your best benefit.
About Johannesburg
Johannesburg goes by a variety of names, including Joburg, Jozi (pronounced "Joh-zee), and Egoli (meaning "place of gold"). Joburg is the biggest and wealthiest city in South Africa and the pace of life is fast. People walk, talk, and drive at high speed, and time is of the essence. Ambition, wealth and status are held in high regard.
Inner city
Joburg's inner city is experiencing something of a revival at present with a complete revamp taking place. If you're interested in touring the area, speak to locals or your guesthouse host about when the best time is to go.
Northern suburbs
The Northern suburbs are a great place to visit for wining, dining, décor and design. The shopping here is incredible, so you may want to bring some spending money! As well as roadside shops there are a number of malls packed with just about every kind of shop imaginable. Sandton City is one of the most renowned malls for high-end shopping and well worth a visit.
Johannesburg Attractions
Ellis Park is one of South Africa's most hallowed sports grounds. Used mostly for rugby (one SA's favourite sports), the stadium seats 70 000 people and has hosted some of the world's most important rugby tests including the 1995 Rugby World Cup final.
Emmarentia Dam is a lovely park where families can picnic, braai, play sports and enjoy the outdoors. Even dogs are welcome and are often seen playing in the water! Watersports are popular here and the dam hosts music concerts in the summer.
Montecasino is one of Joburg's finest entertainment venues, offering hotels, a casino, numerous restaurants, movies, two theatres (excellent shows like The Lion King are hosted here), and good shopping.
Gold Reef City is an amazing hotel, casino, theme park and conferencing venue. Take your kids to the theme park, eat out at one of the many restaurants, enjoy a show at the theatre or try a 4D movie.
South African Breweries does a fascinating "showcase of brewing". The tour takes you through the heritage of beer from ancient Mesopotamia to Africa, Europe, and a traditional Soweto shebeen!
Joburg is a vibrant city with more for you to see and do than is possible in one visit. Book your car hire at JNB Airport for the freedom to discover the city at your leisure!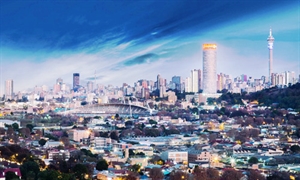 Cars from OR Tambo International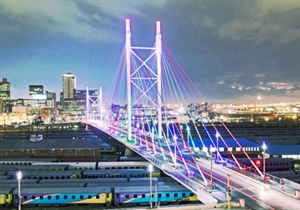 Our cheap Joburg car hire branch is conveniently situated at the nearest major airport for your traveling needs.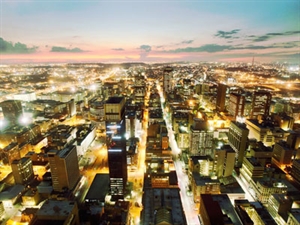 Johannesburg's car rental agencies are many, and hiring a car can be a cumbersome process. Woodford Car & Bakkie Hire however makes Johannesburg car rental as easy as it gets.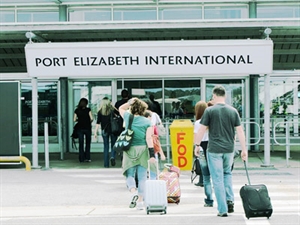 Hiring a car in Port Elizabeth has never been easier or more affordable. Whether you are in the friendly city on business or on holiday we suggest a hire car as the best way to get around and see the sites.