Looking for a sighting of fresh white snow during the winter months of June, July and August? Allow Woodford to be your guide to all the top snow spots in South Africa.
When the snow hits it is always somewhat of a national holiday. Residents drive out to make the most of the snow - some seeing it for the first time in their lives.
Our advice is to keep your eye on those winter temperatures and, trust us, when the snow falls you'll know! It will be the talk of the town!
From Durban and Johannesburg Underberg
It's not always guaranteed but when temperatures drop around July, the small Underberg community enjoy a spell of snowfall. Motorists make the drive in both directions from Durban and Johannesburg to meet at the middle - the foothills of the Drakensberg Mountains. The snow capped peaks do not disappoint, and the mountain resorts are well-equipped to welcome guests for a winter stay.
Travellers closer to Durban are sometimes lucky enough to witness snow from the Midlands or Howick area. Hopeful residents usually drive up on the N3, going inland, north, keeping a keen lookout for any sight of snow. Motorists are warned that the roads can be quite slick and are advised to drive slow.
Watching the scenery change from dry veld to a blanket of white snow is truly a treat. However, sometimes the drop in temperature can be unexpected. This year, the annual Splashy Fen Festival, held at Bushman's Nek, in Underberg, received a fair amount of snow over Easter Weekend. Quite unprecedented but welcome nonetheless.
Lesotho Border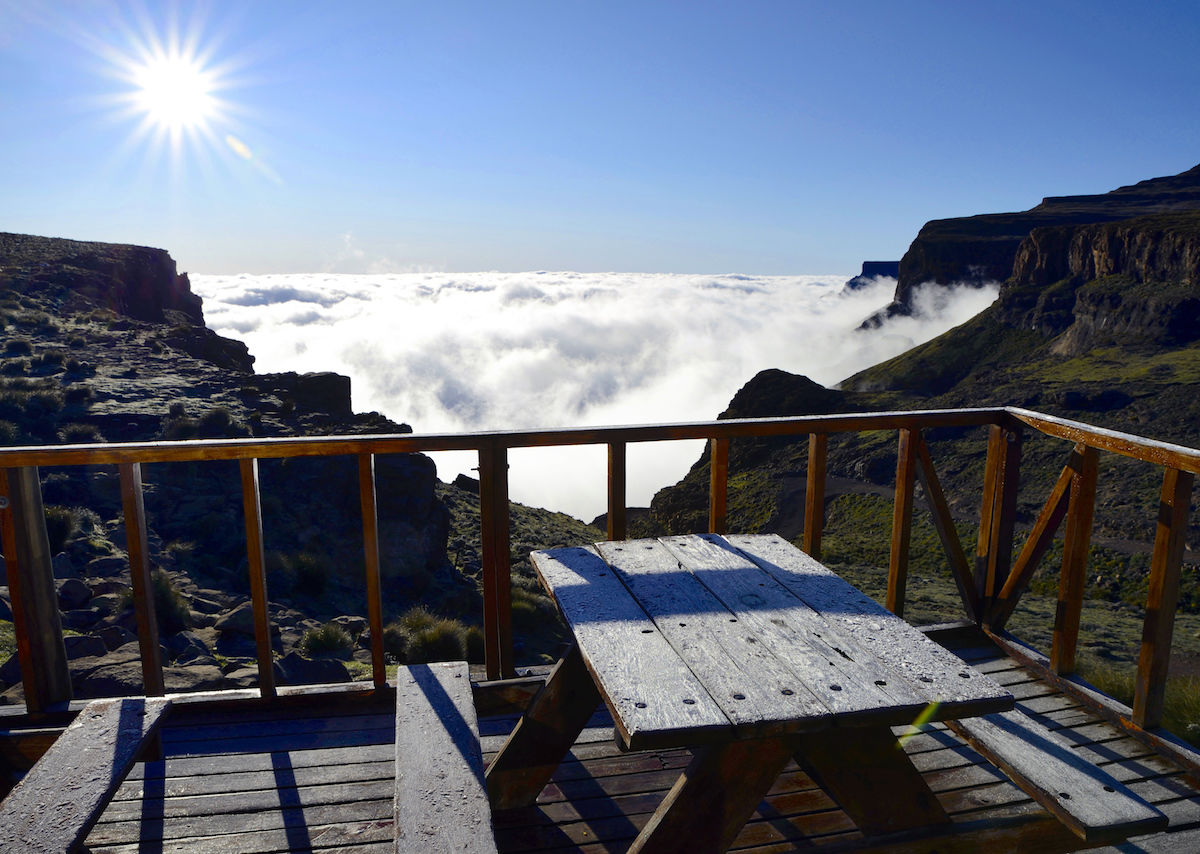 All around the Lesotho border and Sani Pass, are well known spots for snow. The Lesotho Border is a tall mountain range with high peaks and a precarious dirt road mountain pass. The high altitude makes it a perfect spot for snow to land and stay put. In Winter, the white peaks provide a beacon for the train of 4x4s that make their way up the pass.
Snow on the mountain is always beautiful to look at but quite unsteady to walk on once you exit the car. Especially close to the roads as the snow tends to melt and refreeze as ice. We advise you to wear shoes that offer some grip. The slow snow shuffle to the restaurant is well worth it though, there's nothing better than warming up with a good cup of hot chocolate.
On the view-facing side of the restaurant, overlooking the blanketed valley of hills, you can usually find some steadier banks of snow for the kids to play in. Oh, did we mention the view? It's pretty incredible.
Another gem along the Lesotho border is Tiffindell Ski Resort in the Southern Drakensberg. The resort offers skiing, snowboarding and a host of other snow activities. It is situated quite far from the beaten track - 5 hours from Bleomfontein, 8 hours from Durban, 9 hours from Joburg and 13 hours from Cape Town. If you're set on getting more than a glimpse of snow then Tiffindell can offer a you more than a few days of the ultimate winter wonderland.
From Cape Town
There was once a year when snow fell in the city of Cape Town. And, yes, it truly was a fairytale. After a storm of ice and hail, a light dusting of snow fell overnight and blanketed the city. Cape Tonians came out, all bundled up and ready to make snow angels.
Cape Town usually gets snow in the outer lying areas, an hour or two away from the main city. Snow in the city centre is simply unheard of, except on table mountain, now and then. Our advice is to stay glued to the weather channel. You never know when the snow is a-coming!
Matroosberg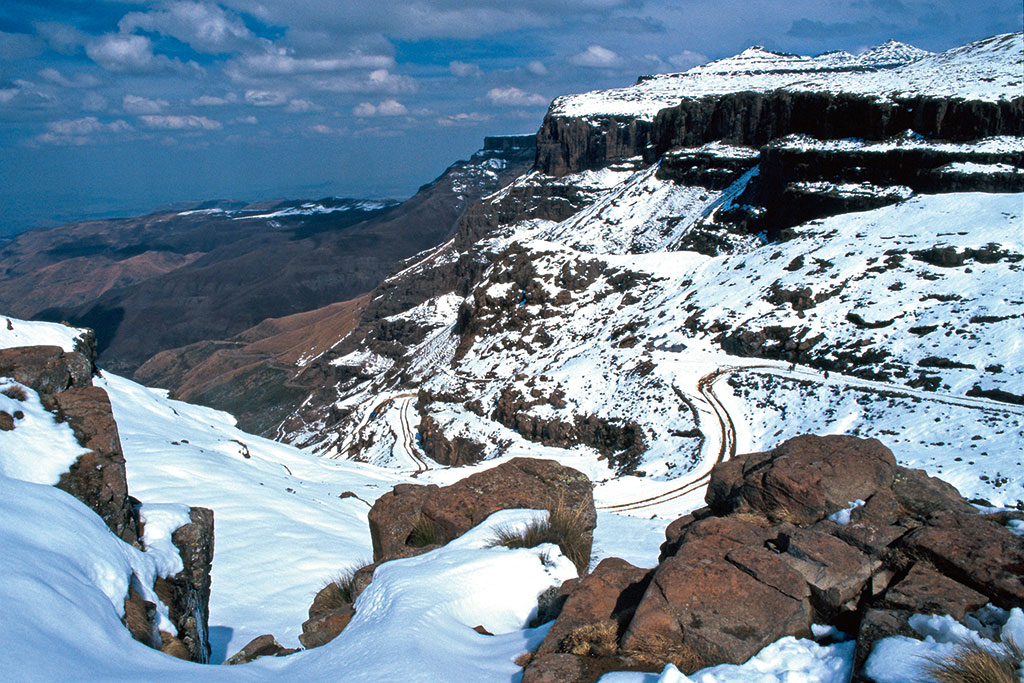 Matroosberg is a popular area to see snow. The number of wine estates and fruit orchards in the area make for a stunning landscape. Popular areas include: Ceres, Worcester, Tulbagh and Sutherland.
Cape Tonians usually pack the car with friends and family and head 135km inland towards Matroosberg, an area that covers over a 1000 hectares of mountain. Snow tends to fall here first and provides a signal to the city that the snow has arrived.
At both Matroosberg nature reserve and Ceres, there are fields that are designated for the public during snowfall. People come out to play, throw snowballs, initiate sled races and have a merry old time building snowmen.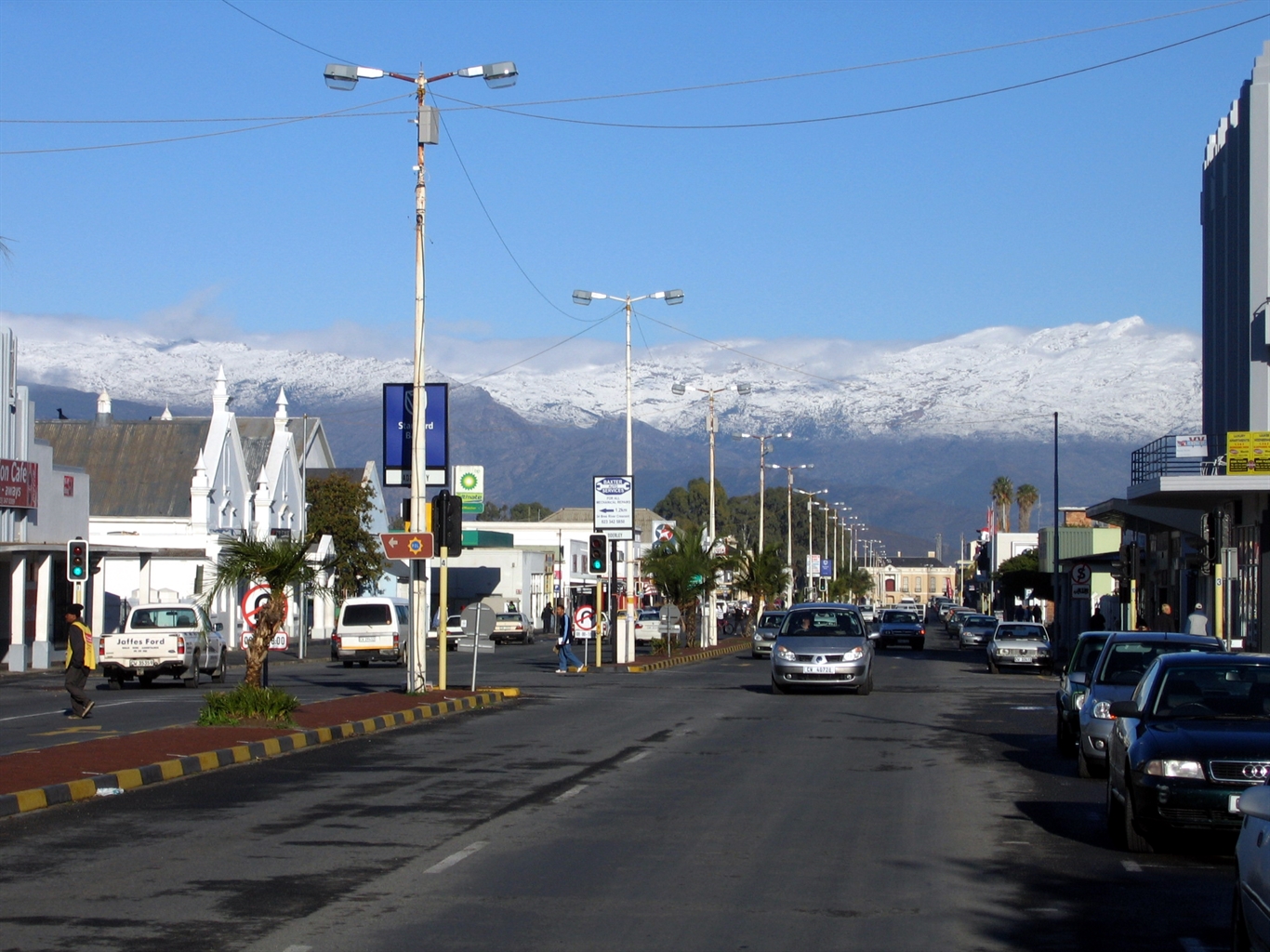 Snow Beautiful Snow
Snow in Winter is definitely a must see and a rare sighting for most South Africans. It is not something we see everyday but when it does snow, there's a fervent spirit of adventure in the air. Motorists make the drive into the country for a sight they will never forget.
Always be prepared when driving into snowy temperatures. Drive slow and keep your lights on in foggy areas. And, a good tip we've found is to keep sunglasses with you. The bright glare of the snow can take you quite by surprise.