The beauty of the garden route is that you're meant to drive it slow. Forget racing to your destination, it's all about the route. Picture towering cliffs, unforgettable mountain passes, a rich tapestry of forest landscape and sandy beaches with glittering surf.
Tailor-make your garden route itinerary by choosing which towns to stop at. Or, simply follow our guide to see all the main attractions. We've decided to drive through Stellenbosch to hit the R62 and follow it on its meandering route to Oudtshoorn for a few days, then on to Knysna, the Tsitikamma Forest and then back towards Cape Town, with a stop at Mossel Bay.
On the Road Again!
Grab your rental car from our Woodford branch at Cape Town International Airport. Get a car that can grip the road, choose from our range of SUVs and sporty roadsters. Honeymoon trip? Go for the BMW x1! Family Road trip during the school holidays? Go for one of our SUVs! Friends trip? Any car will do!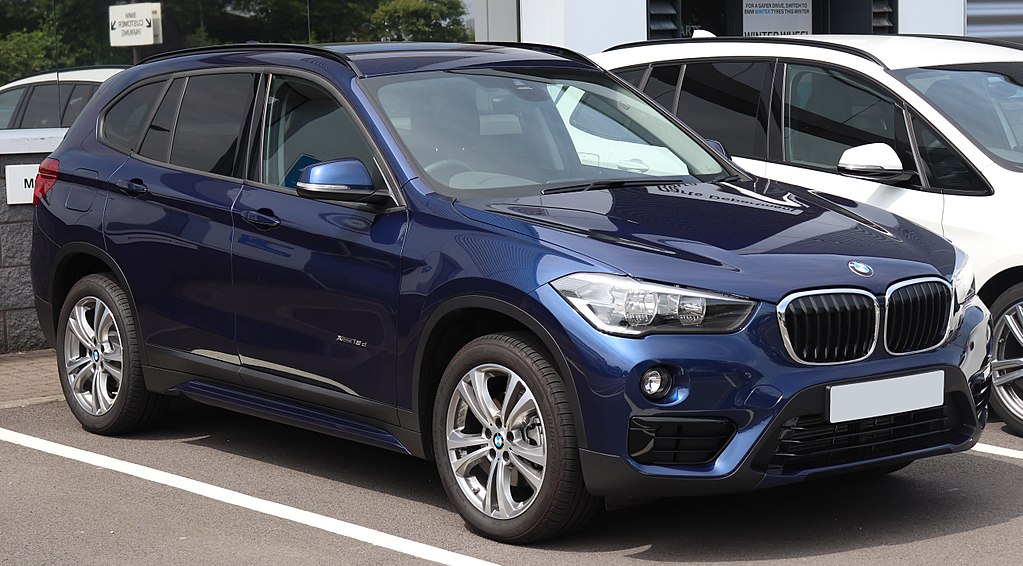 Now that you've got your car, it's time to hit the road!
Take the N2 from Cape Town International Airport, turn left following the Somerset West sign and take exit 33 for Baden Powell Road, onto the R310 towards Stellenbosch.
This is the route to Oudtshoorn via Stellenbosch, a picturesque town on the outskirts of Cape Town. Stellenbosch is home to Cape Town's booming wine industry and fruit orchards. Take a stroll through the famous strawberry farm just off the freeway or have lunch at one of the estates.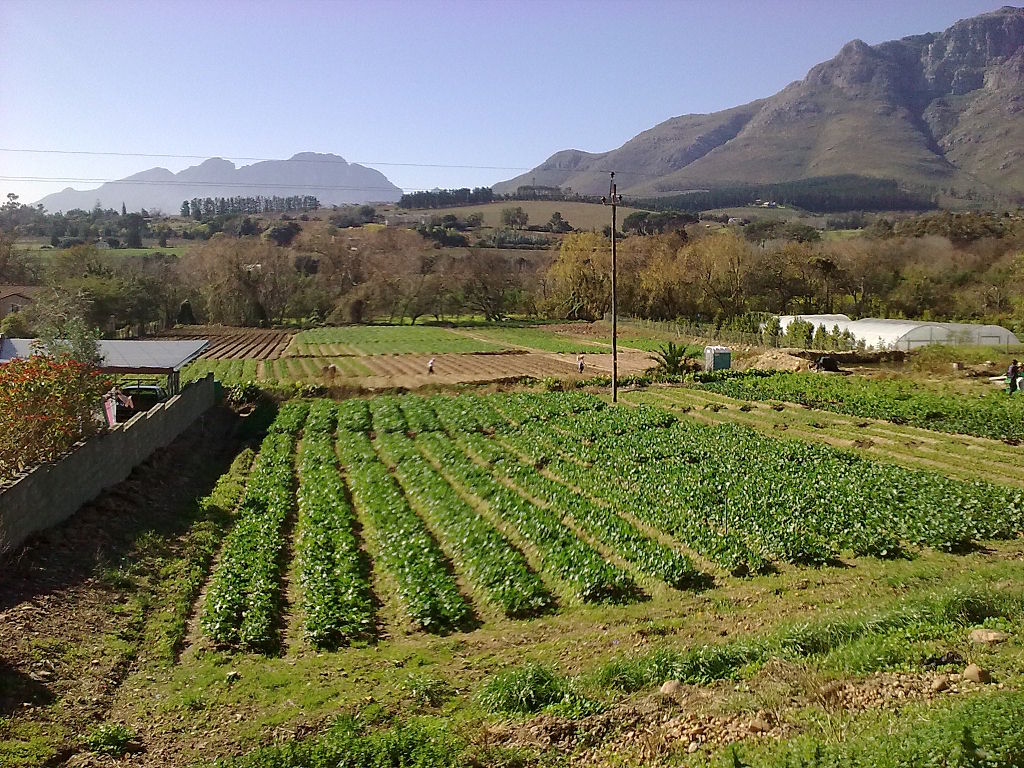 Mountain Passes
Speaking of picturesque sites, the road from Stellenbosch to Oudtshoorn has three mountain passes which will blow your mind. It is sheer driving pleasure to drive the winding curves of these mountain passes.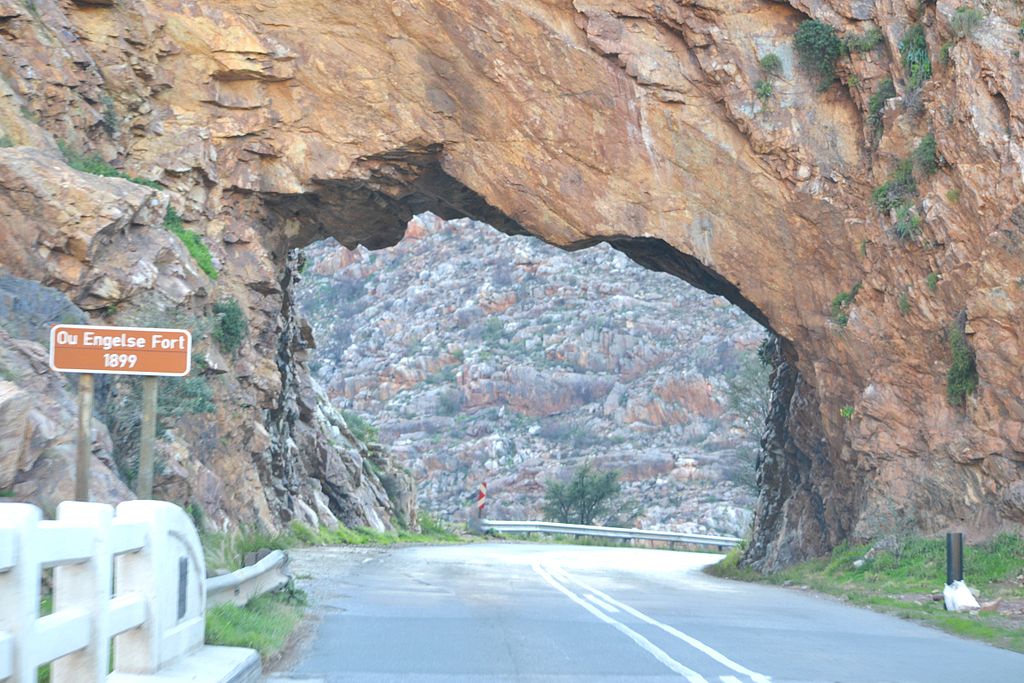 First up is Du Toit's Kloof Pass situated on the N1/R101 (take the R44 or R310/R301 out of Stellenbosch to meet the N1/R101). You do have the option of taking the Du Toit's Kloof Tunnel but rather go for the pass. See spectacular views of farms and dams below, with Table Mountain in the distance and tall mountains to either side.
The next pass is Kogman's Kloof Pass, as you go along the N1/R101, turn onto the R60 and then the R62. Kogman's Kloof Pass stretches for 6.5km between the towns of Ashton and Montagu. Drive through tall mountains and green patches of land, see how the sun touches this natural landscape, drive under the rock formation-tunnels and marvel at this pass created by Thomas Bain in 1873.
The last pass before Oudtshoorn is Huis Rivier Pass along the R62. This pass is 13.4km long with steep gradients and turns in the road. It crosses over three rivers and offers incredible, scenic views. Many motorists agree, the swift bends in the road make it an exhilarating driving experience. Thereafter, it is back to the usual R62, with only 40min to Oudtshoorn.
In total, a straight drive from Cape Town to Oudtshoorn should take about 5 hours. But, if you factor in stopping for lunch and to admire the view, it might take you a bit longer! Don't worry though, you'll have plenty of time to rest up in Oudtshoorn, where we recommend you stay at least two days.
Oudtshoorn
There's plenty to do in Oudtshoorn. The most famous place to visit is, of course, the Cango Caves. These underground cavernous halls were formed millions of years ago from the natural limestone in the area and the occurrence of fault lines. As you descend to the main cavern, you will see stunning rock formations, stalagmites and stalactites growing from floor and ceiling.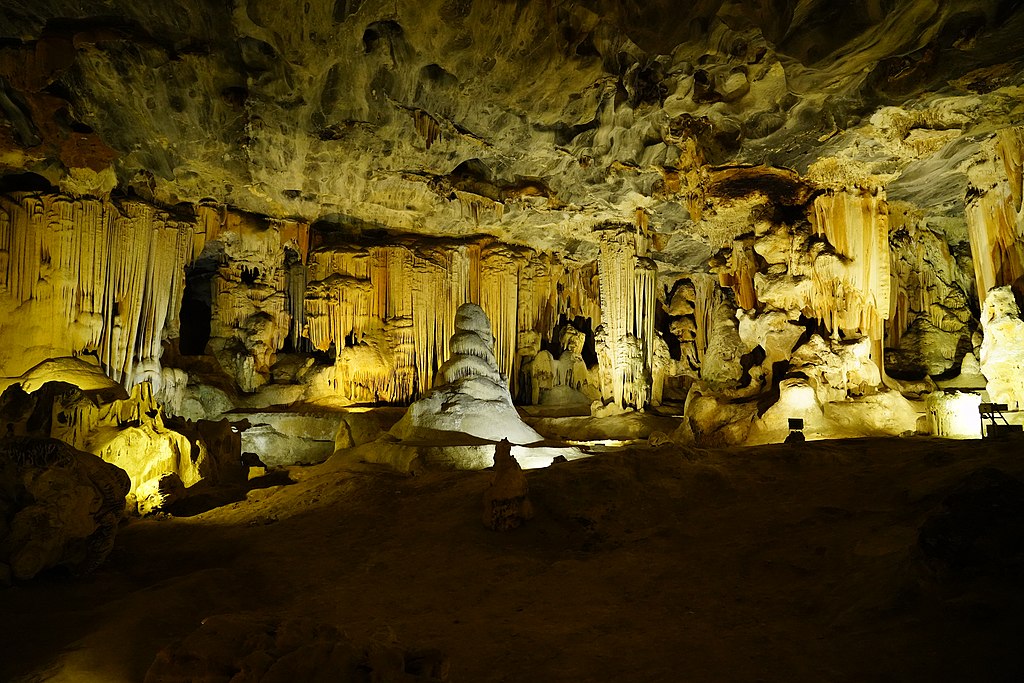 Before 1820, visitors would break off pieces of the rock and write their names on the walls, keeping the rocks as a souvenir. This resulted in the first laws being passed to prohibit this behaviour and preserve the natural caves in the area.
The Cango Caves have been around since the early stone age. With so much history a foot, you're bound to want to spend the whole day exploring. Get your Indiana Jones on with the daring adventure tour through the caves that takes you through narrow tunnels and rock-faced staircases. But, if you're weary of tight spaces then the daily cave tour leaves every hour from the main cave. Go grab your Cango Cave adventure!
The other must see in Oudtshoorn is one of their world class ostrich farms. Here you will get the chance to see ostriches up close and even go on an ostrich ride. But, be warned, these guys run much faster than you'd expect.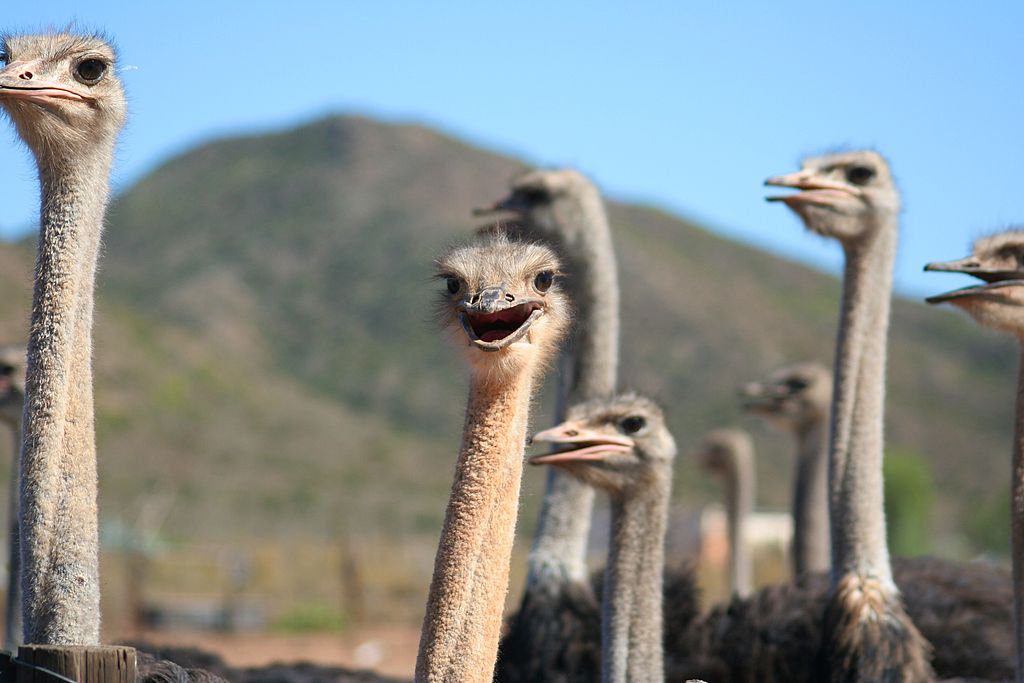 As you leave the Klein Karoo behind, bid a fond farewell to Oudtshoorn because our next stop is Knysna.
Knysna
To get to Knysna, you can easily travel along the main N12 freeway with a quick turn onto the N2 at George. The journey is a short 2 hour trip and you will see the scenery change from desert to lush forests and sandy beaches as you join up with the coast.
At Knysna, you will be spoiled for choice with week long accommodation packages at hotels, bed & breakfasts, and holiday resorts. There's just so much to do, you'll want to stay for as long as possible.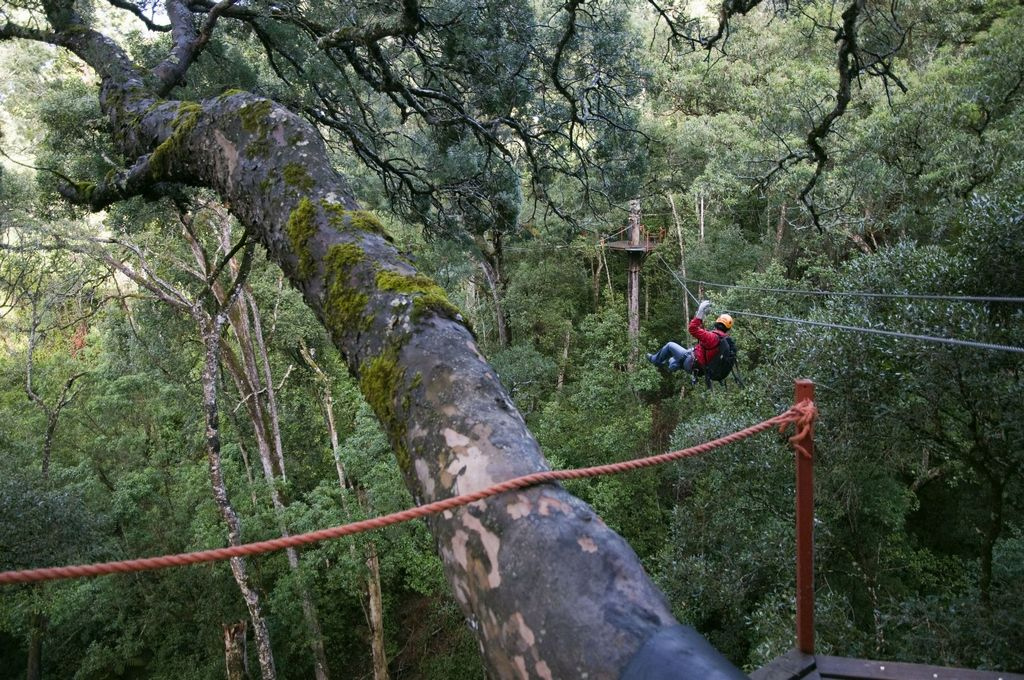 The Tsitsikamma National park is an hour's drive away. Here you can hike through the Tsitsikamma forest, take a tour on storm's river and indulge in the many adventure sports on offer. This churning river has forged its way through the forest over thousands of years. Tourists can go white river rafting, bungee jumping off Bloukrans river bridge which sits at 216 metres - one of the highest in the world - and canopy tours, an incredible zip line journey through the trees.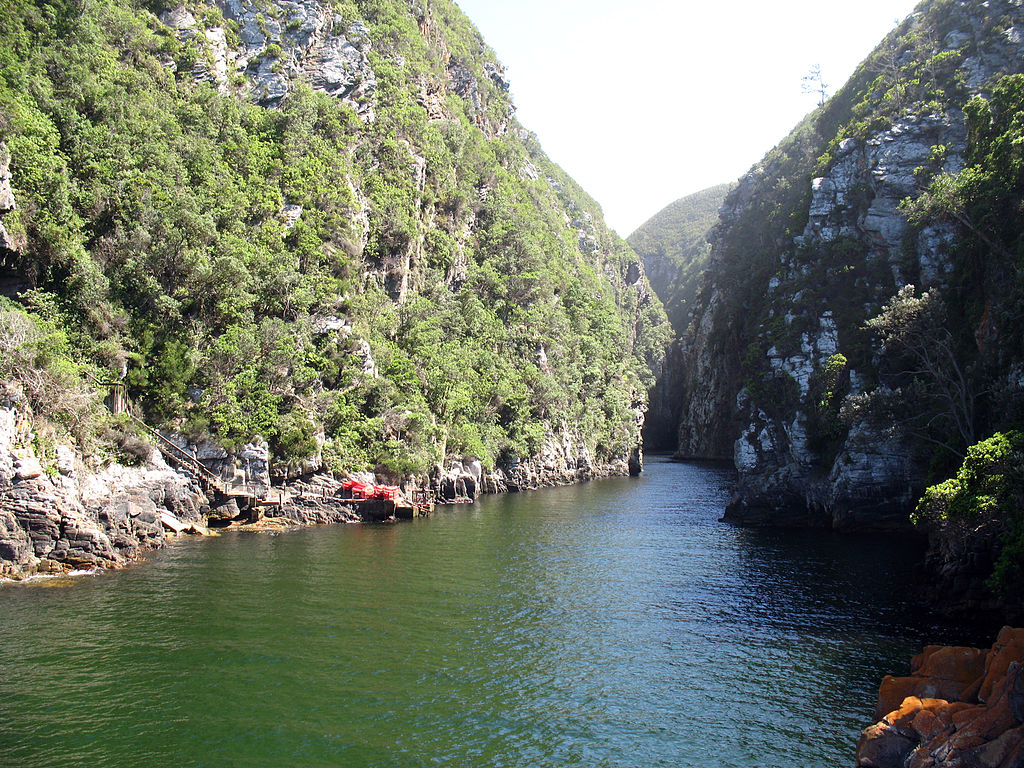 Standing tall, over all this wilderness fun, in the centre of the Tsitsikamma National Park is The Big Tree. It reaches a height of over 36 metres, with a circumference that is 9 metres. The Big Tree is one of The Garden Route's attractions that draws tourists to this part of the world.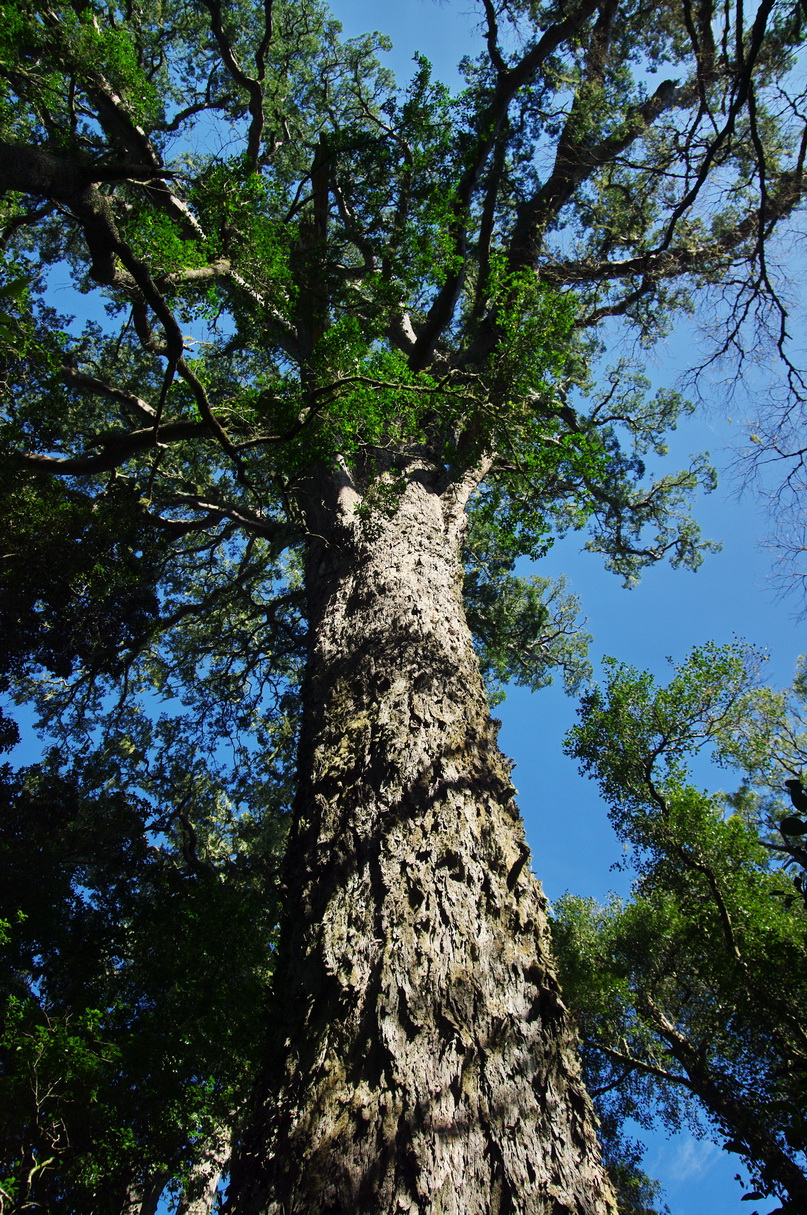 Another part of the natural landscape is the natural wildlife. We're talking about the Elephant Sanctuary just 30min from Knysna. Head there for the day and learn all about our amazing Elephants in Knysna. Go on an Elephant Walk and tour the grounds.
Another favourite on The Garden Route from Knysna to Tsitsikamma is Plettenberg Bay. This town is a surfer's delight. Enjoy tasty seafood and inviting beaches. Watch the waves crash on the shore in this beach side paradise.
In fact, Knysna offers picturesque beaches all along its coast, along with quaint towns to stop at and curio shops to visit. The food is pretty legendary too!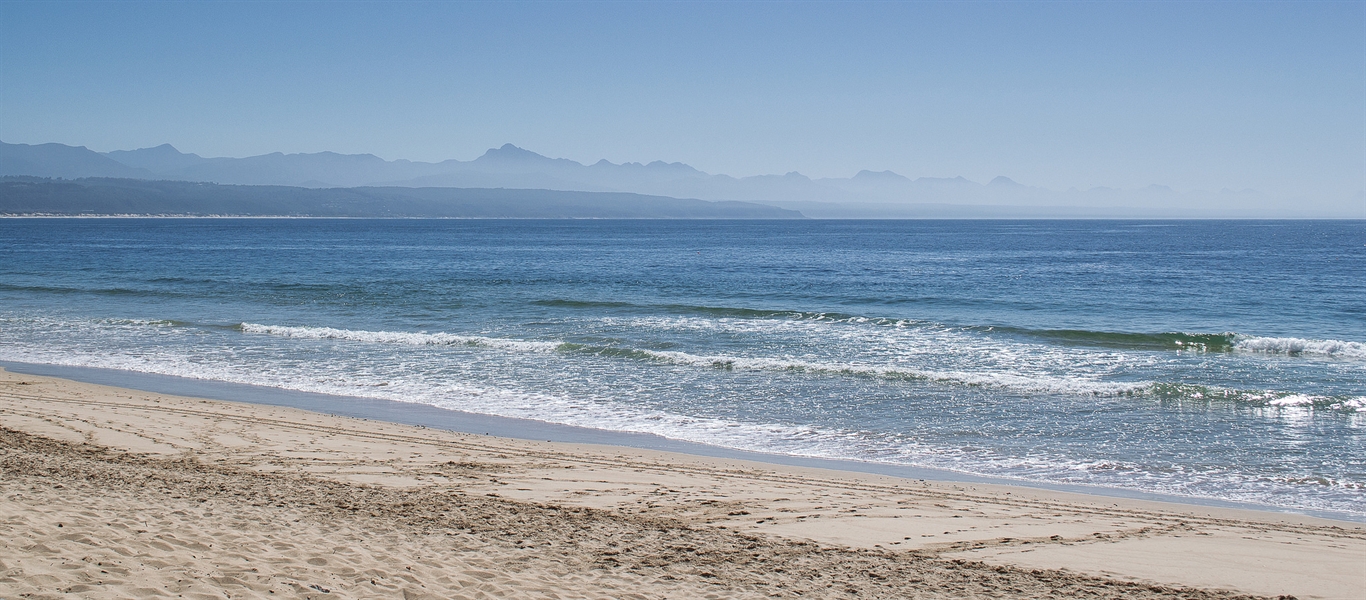 After a week in Knysna it is tough to leave but the route back home has a lot to offer too. Make your way back to Cape Town along the coast via the N2, Mossel Bay and Hermanus.
Mossel Bay
Mossel Bay is just 2 hours from Knysna. It has a wealth of South African seafaring history to offer tourists who come its way. A fun attraction is the Post Office Tree, a stone boot monument. The tree was used as a post office point in 1501 when a Portuguese sailor left a letter in a boot for the next sailor, advising of bad seafaring conditions, giving an account of his own harrowing escape. He chose this spot as it was next to the fountain where Bartholomew Diaz was famously known to have drawn water. The letter was found a few months later by its intended recipient and was since used as a post office of sorts for sailors.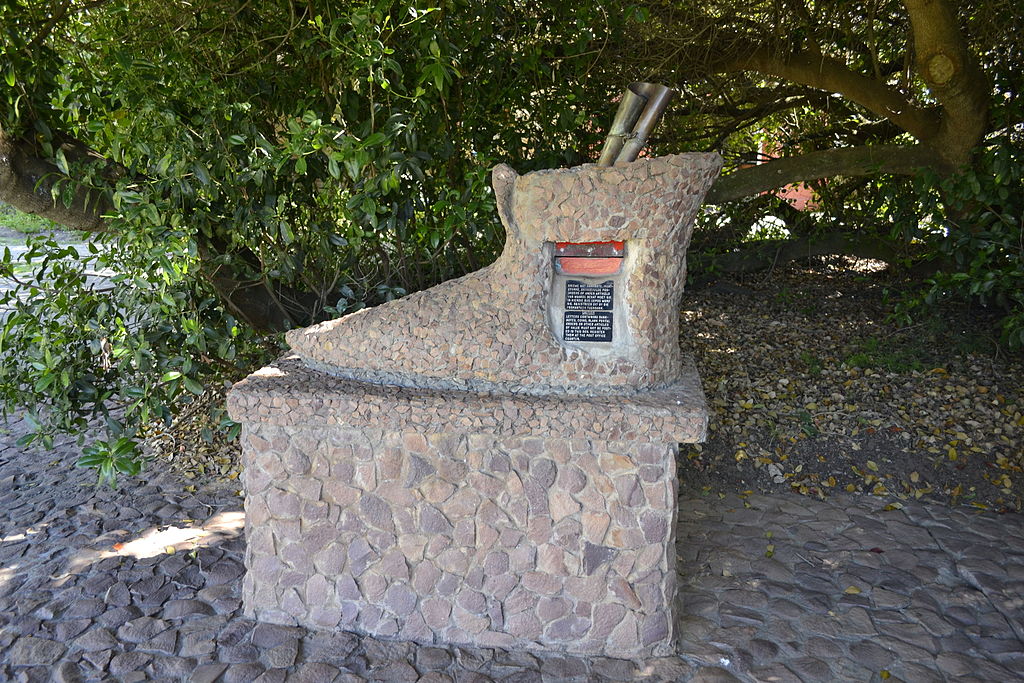 Another fascinating stop in Mossel Bay is the Point of Human Origins cave tours, boat tours on the marina and the Bartholomew Diaz Museum Complex. With so much to do, you may want to stop here for more than a day.
Hermanus
From Mossel Bay to Hermanus it is about 3 hours. Hermanus is famous for whale watching between July to November - the South African spring to summer season.
Hermanus offers charming cobblestone streets, ice cream vendors and dazzling views of the ocean from its viewpoint above the tall cliffs.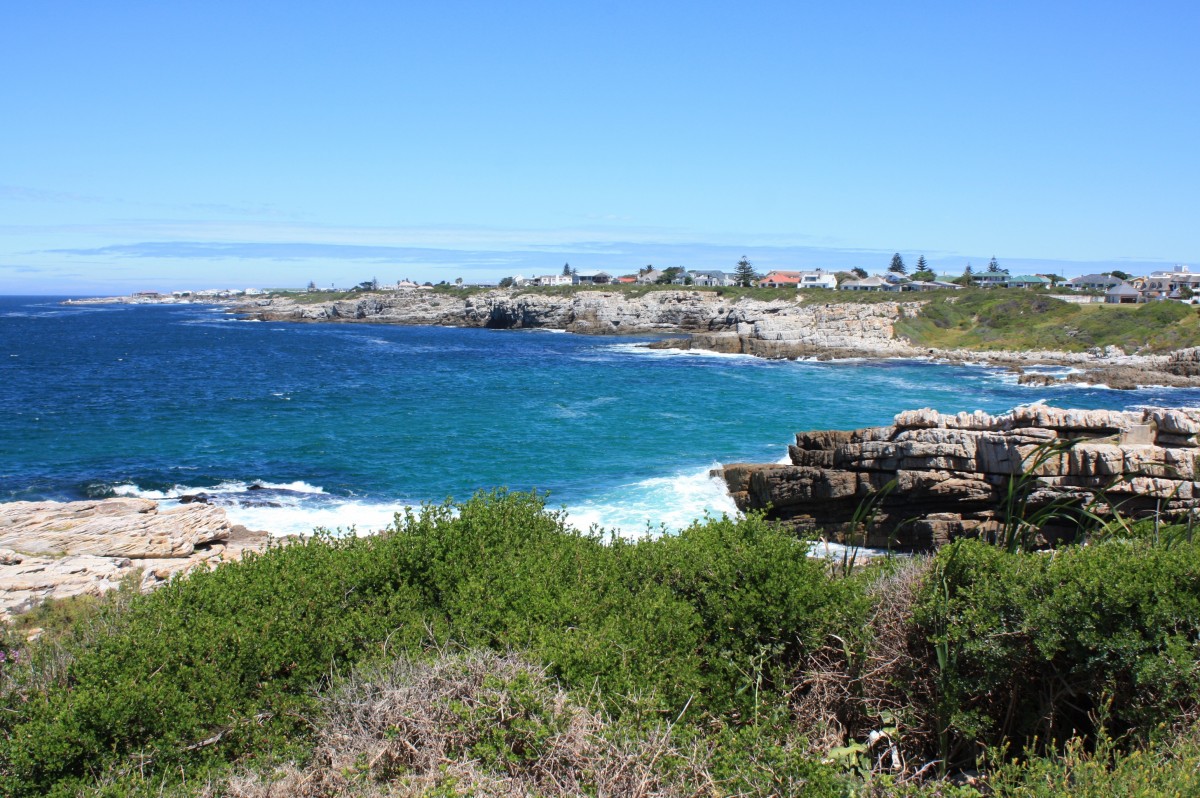 Driving down to the ocean, spending time on the beach and eating good food may be just what the doctor ordered. Unwind in this beautiful ocean setting.
Hermanus to Cape Town
From Hermanus to Cape Town the route takes you along the N2, passed Gordon's Bay and Sir Lowry's pass.
Gordon's Bay is a fantastic place to stop for lunch. There are cute artisan shops to see and the famous second hand book shop which has been standing there since forever awaits all lucky travellers with its row upon row of book towers.
From Gordon's Bay, the trip home to Cape Town is about 2 hours. If you're still in the laid back country mode then why not spend a few nights at a wine estate to round off the trip.
But, if you want to connect back into the city then stay in beautiful Cape Town and get out your party shoes! This City will not let you go anytime soon!