Joburg Car Hire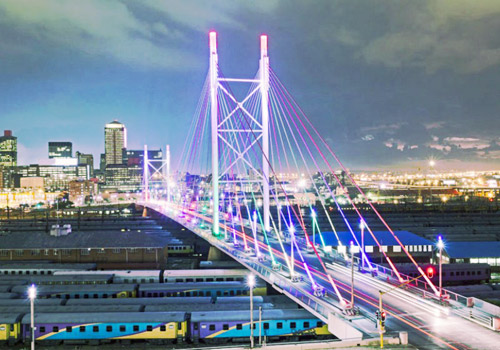 Our cheap Joburg car hire branch is conveniently situated at the nearest major airport for your traveling needs.

Joburg is Southern Africas largest and most vibrant city and if you are visiting Joburg you should know that there is really only one way to get around, and that is by car.
If you want to organize Joburg car hire you have a couple options: you can either phone around a number of different Joburg car hire companies requesting quotes until you find one that suits your requirements and pocket, a drawn out and unnecessary process, or you can choose to book the easy way, either by logging on to Woodford Car & Bakkie Hire on the Internet or by making just one phone call to our offices on 0860 WOODFORD.
Our Joburg car hire covers a range of options from small run around cars like the Toyota Tazz, the more ruggered 4x4s or the pure luxury S-Class Mercedes Benz. Have a look at our Our Fleet and Our Rates to see what we have to offer.
If youre looking for Joburg car hire from a reputable, reliable and affordable company then youve found it. Woodford boasts the ACSA feather award for the Car Rental of the year 2006 and again in 2008. The award is judged on an independent survey that uses the following criteria: customer service, customer satisfaction and affordability. So Woodford clearly does take its customers seriously.
Get a no obligation quote on your Joburg car hire by completing the quote form on the left hand side of this page. Its really simple!